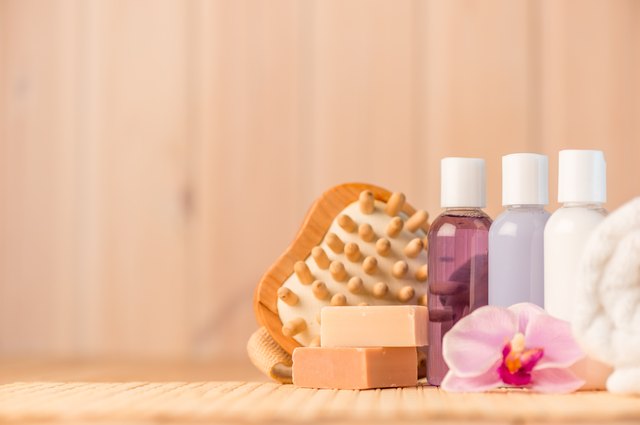 Retinol, which is derived from Vitamin A, is often prescribed to treat hyperpigmentation, or the darkening of patches of skins and nails. Also known as retin-A or tretinoin, retinol is a powerful and effective cream that is also commonly used to treat acne. You will need to consult with your dermatologist before using retinol, due to potentially serious side effects.
Consult with your doctor or dermatologist. Retinol creams such as Retin-A or tretinoin require a prescription, since side effects can occur, including redness, itching, scaly skin, and a burning sensation. The dosage of retinol may need to be increased gradually as your skin adjusts to the medicine.
Use moisturizing lotions and sunscreens. Not only can retinol dry out your skin, but it can also increase your risk of sunburn as well. Use a sunscreen with an SPF (Sun Protection Factor) of at least 30 and and wear protective clothing whenever you may be exposed to direct sunlight.
Apply the retinol cream as directed by your doctor or dermatologist. In instances of mild hyperpigmentation, you may just use the topical cream once every two or three days to start until you begin to notice a decrease of darkened melanin, or pigment. Your doctor or dermatologist may increase the amount or concentration of retinol if no results are achieved.
Avoid exceeding the recommended dosage for your prescription. Not only can high dosages of retinol cause severe skin irritations, but Vitamin A is also highly toxic in large amounts, and poisoning can occur. Notify your doctor or dermatologist immediately if you experience side effects such as vomiting, nausea, jaundice, headaches, blurred vision, abdominal cramping or discomfort, insomnia and fatigue.
Use online resources, such as Find a Dermatologist, to locate a doctor or dermatologist who can prescribe Retinol to treat your hyperpigmentation (see Resources below). By entering your zip code or address, you can find a qualified physician who is convenient to your work or home.