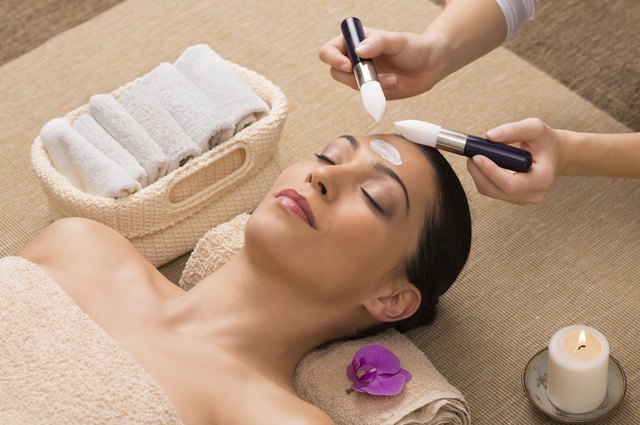 Ridofranz/iStock/Getty Images
Estheticians provide many skincare treatments, including facials, dermabrasion and hair removal, though they may also consult on makeup and beauty. Maintain a good relationship with your esthetician by tipping roughly 20 percent of the cost of the service they're performing. However, you might want to tip more or less depending on special circumstances.
Tipping Basics
After your first appointment with an esthetician, a tip of 15 percent is acceptable, according to Stylelist. If your appointment is with someone with whom you have a close relationship, considering bumping the tip to 25 percent. Should you be unhappy with the quality of the esthetician's work, however, you may tip less.
Holiday Tipping
Show your favorite esthetician how much you appreciate them with a special tip around the holidays. Etiquette specialist Emily Post recommends tipping salon employees up to an amount equal to the cost of a typical visit. Short on cash? Consider giving a small gift instead.