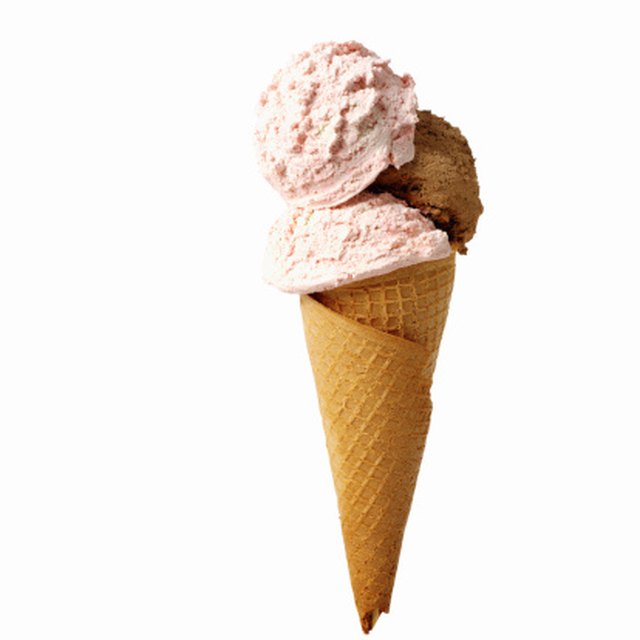 Ciaran Griffin/Stockbyte/Getty Images
In a cone or covered with sundae toppings, ice cream is a delicious dessert treat. However, many people with dietary restrictions are unable to eat it. Making ice cream with rice milk provides an alternative option for people who don't eat dairy products, yet find it hard to resist the cold creamy temptation of ice cream. Rice milk ice cream is a bit lighter than its dairy cousin, but just as flavorful.
Slice 1 1/2 lbs. of strawberries and toss with 1/2 c. of sugar in a mixing bowl. Add 2 tbsp.of honey and let the mixture sit for one hour at room temperature.
Add 1 1/2 c. rice milk and 2 tsp. lemon juice to mixture. Puree in blender.
Chill thoroughly, and freeze in your ice cream maker according to the manufacturer's instructions.
Tip
If you are diabetic, you can use 1/2 c. of agave nectar instead of sugar.
For chunkier ice cream, use a light puree setting.