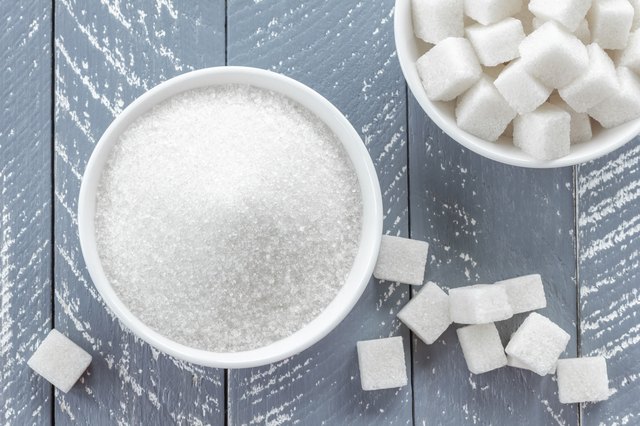 White sugar, also known as granulated sugar, is the most common type of sugar available. As its name suggests, it is white and is in the form of granules. When white sugar is packaged, it is placed into bags that prevent the sugar from coming into contact with water and moisture. White sugar has an unlimited shelf life, but if exposed to moisture, it will harden.
Place the sugar into a heavy-duty plastic food storage bag. Seal the bag.
Use the flat side of a meat tenderizing hammer or a rolling pin and pound the bag until the pieces are broken into chunks.
Place the chunks of sugar into the bowl of a food processor. Turn the food processor to pulse for a few seconds at a time until the sugar is unclumped and appears back to its original condition.
Pour the sugar into an airtight container. Keep sealed until ready to use.
Tip
Do not overprocess the sugar in the food processor or it will turn to powdered sugar.