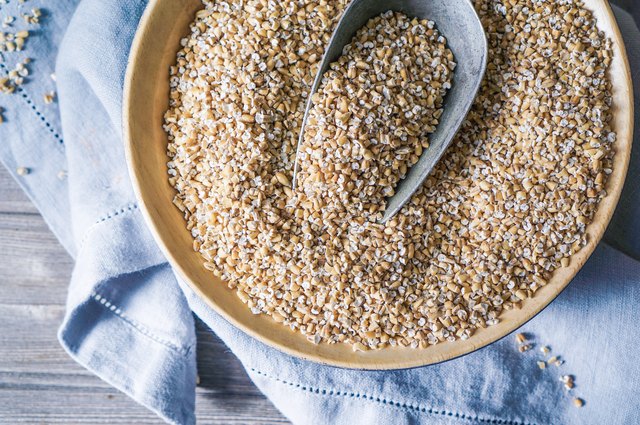 When it comes to making your morning oatmeal, you may elect to use the instant or rolled variety of oats due to their quick cooking time. However, do not allow the morning rush to deter you from enjoying a bowl of steel-cut oats. Soaking steel-cut oats significantly reduces their cooking time. To save time, soak your steel-cut oats the night before and prepare them using your favorite recipe in the morning.
Pour the water into the saucepan. Place the pan on the stove on medium-high heat. Bring the water to a boil.
Stir the oats into the boiling water. Turn the stove off and allow the oats to cool to room temperature.
Cover the pan with the lid. Place the pan in the refrigerator and allow the oats to soak overnight. Cook the oats the following morning.
Tips
Two/thirds of a cup of dry steel-cut oats makes about two servings of cooked oatmeal.