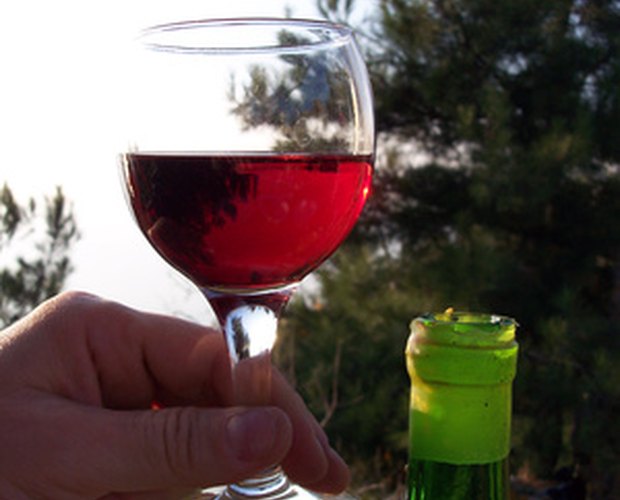 It may seem like it would be easy to buy a case of that perfect wine you found on a trip to France and ship it home to enjoy later to rekindle memories of a fabulous vacation. But international wine shipping is a very difficult process, especially for individuals who want to ship their own wines in or out of the country or send wines as gifts overseas. Every country has its own regulations and customs duties. The U.S. Postal Service bans shipments of all alcoholic beverages. Federal Express and the United Parcel Service ship wine, but only from licensed wholesalers, dealers, distributors and manufacturers. Airlines allow only a very limited amount of alcohol per person in checked baggage.
Check your state's regulations on wine shipping. Laws vary and some states don't allow any out-of-state wine shipments directly to consumers. Other states limit the amount of wine that can be shipped to individuals.
Make shipping arrangements before buying the wine. Don't buy the wine first and worry about shipping it later. The retail wine seller may work with a licensed importer or exporter or might be able to recommend someone who can legally ship the wine internationally. The seller also may be more motivated to help if the sale depends on it.
Be sure the wine is packaged and shipped appropriately. It would be a shame if that prized case of expensive wine were ruined in transit. If preserving the wine requires certain temperature or packaging requirements, make sure the shipper can provide them.
Make sure someone will be able to receive the shipment. Don't take chances by asking the shipper to leave a case of wine on the doorstep. It's better to pay a local wine shop and have the wine shipped there, so it can be handled properly.
Tip
A few companies like Wine by Air International of Belmont, Calif., help consumers with international shipments of small quantities of wine. These companies handle all the paperwork, customs and duties, but the shipping cost can be $135 to $150 for a single bottle. Wine by Air International also handles international shipping of entire wine collections.
Warning
Making out-of-state wine shipments directly to the homes of consumers is illegal in 23 states. Sellers and shippers are subject to felony charges in six of those states.