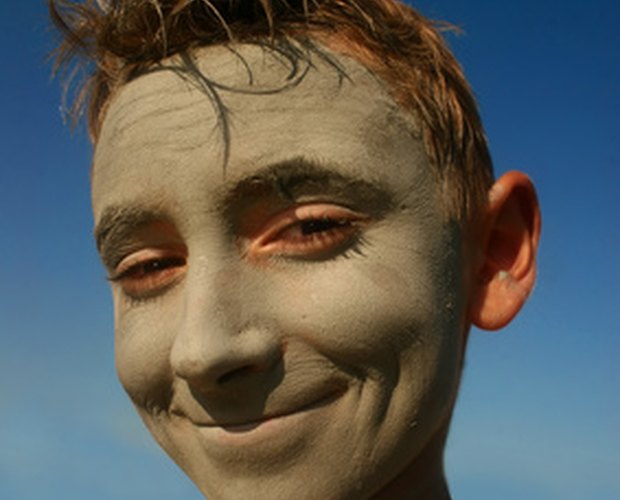 dirty portrait image by Orlando Florin Rosu from <a href='http://www.fotolia.com'>Fotolia.com</a>
Camouflage paint is applied to the skin of the face, neck and hands to allow a person to blend in with outdoor surroundings. The paint is comprised of neutral colors such as green, black, brown and tan that are most often found in nature. Camouflage paint is most frequently used by military personnel in combat, but is also often worn by hunters who want to hide from their prey. Since camouflage face paint is designed to withstand sweat, it is sometimes difficult to remove from the skin.
Apply 1 to 2 tsp. of liquid dish soap to the skin and rub it briskly to create a lather. Liquid dish soap that is designed to dissolve grease will do the best job of dissolving the camouflage paint.
Rinse the skin with warm water to remove as much of the camouflage paint and soap residue as possible.
Pat the skin dry with a towel.
Apply 1/2 tsp. of eye makeup remover to a cotton ball. Wipe the cotton ball over the eye area to remove any small traces of camouflage paint that still remain. When all of the paint is removed from one eye, discard the cotton swab and use another cotton swab to clean the other eye.
Tip
You can also rub cold cream over the face to remove camouflage paint.