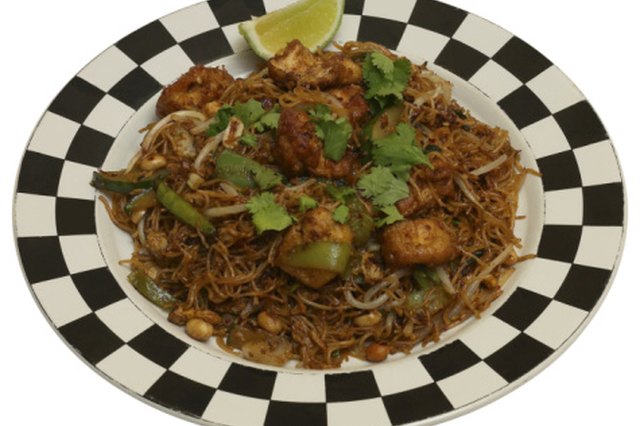 Hemera Technologies/PhotoObjects.net/Getty Images
Shredded roast beef is used in several cuisines for various preparations. South America has the cemita, a shredded beef sandwich commonly served with avocado and papalo leaves. The American Southwest often incorporates shredded beef into several traditional preparations, such as tacos; and the American South is renowned for shredded beef barbecue sandwiches. Using a pressure cooker to prepare beef has several benefits, including short cooking times and a moist-heat environment that facilitates shredding.
Pat the roast dry with paper towels and coat it with a thin layer of olive oil. Season to taste with kosher salt and freshly ground black pepper.
Heat 3 tbsp. olive oil in a 12-inch saute pan over high heat for three minutes. Sear the roast on all sides and set aside. Place the roast in the pressure cooker.
Add one chopped celery stalk, one diced medium onion, and one chopped carrot to the pressure cooker with 1 cup beef stock. Secure the lid on the pressure cooker and place over high heat.
Adjust the burner to medium-low heat when the pressure cooker reaches full steam. Cook the roast for 35 minutes and remove the pressure cooker from the heat. Open the pressure valve and allow the cooker to depressurize on its own.
Remove the roast from the pressure cooker and place it on a cutting board. Pull the meat apart using two forks.