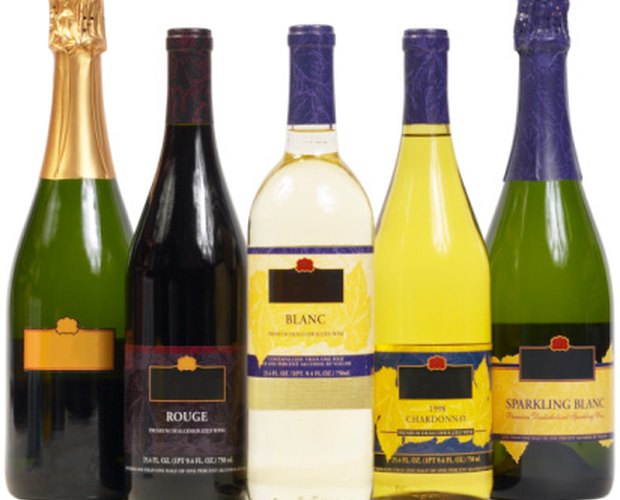 PhotoObjects.net/PhotoObjects.net/Getty Images
Balance is the aim of any food and wine pairing. When food and wine are paired, the sugars, tannins and acids from the wine mix with the food causing the wine to taste differently than when consumed on its own. Quiche pairs well with both red and white wine and several varietals of each. Consider the ingredients of the quiche to lead you to your wine pairing. Food and wine should be enjoyable so don't over think the pairing.
Match the quality of the ingredients of the food to the quality of the wine. If you are using farm fresh eggs, artisanal cheese and fresh produce from the farmer's market, look for a better quality bottle of wine. If you are using ingredients of a lesser quality, such as processed cheese and frozen vegetables, its okay to skimp on the wine.
Balance the intensities of the flavor. For a lighter cheese, choose a lighter white wine. If you are serving an asparagus quiche, pair it with a fruity chardonnay or sauvignon blanc.
Pair flavors in the quiche and the wine. For a mushroom or truffle quiche, serve with an earthy red, such as a pinot noir.
Pick the unusual pairing. Drinking champagne with a crab quiche is an unexpected but delightful pairing.
Match the wine to the cheese in the quiche. Try a dry or sweeter white wine with a goat cheese quiche, or a red wine with a sharp Cheddar cheese quiche.