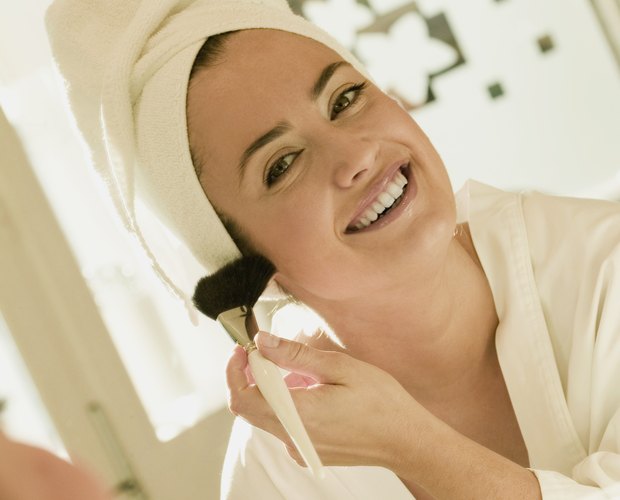 Medioimages/Photodisc/Valueline/Getty Images
The shape of your nose is instantly noticed when you meet new people. If you are unhappy with the pointy shape of your nose, it can affect your self-esteem and self-confidence. Undergoing plastic surgery to correct this feature is costly, time-consuming and risky. Instead, use makeup to contour and shape your pointy nose. Use darker shades of concealer or foundation to camouflage the areas you dislike, and lighter shades to draw attention to areas you want to emphasize.
Apply a concealer that is one shade darker than your natural skin tone to the tip of your nose, so it appears less pointy. Use clean finger tips or a small makeup brush to apply the concealer. Spread the concealer over the pointiest part of the nose, in between the nostrils.
Broaden the width of your nose, if your pointy nose is narrow. Sweep a concealer that is one shade lighter than your skin tone, down the sides of your nose. Draw the line from the inner corners of your eyebrows all the way down to the tip of your nostrils.
Blend the different shades of concealer with light taps of your fingertips to make the color differences seem less obvious.
Powder your nose with loose, translucent powder to set the concealer and to keep your nose from getting greasy.