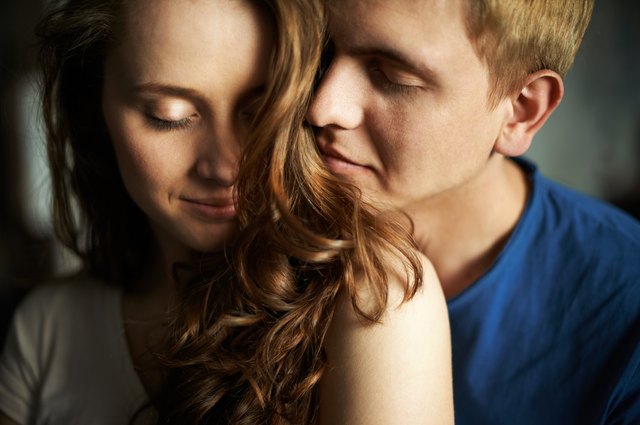 shironosov/iStock/GettyImages
When was the last time you went a few days or even a week without washing your hair? Chances are that it's been a while, but if you're like the growing number of women who have discovered the benefits of skipping a daily wash, then you've experienced some serious benefits. This includes everything from saving time and money to having hair that is actually healthier sans washing.
Dermatologist and director of Boston Medical Center's hair clinic Lynne Goldberg explained why this is so. "It's paradoxical, but people who wash their hair a lot to get rid of oil are drying out their scalp and producing more oil." Of course, the length of time between washes does matter. Go without it too long, and you could experience greasy and thinning hair, dandruff, and even an unpleasant smell.
To help keep things fresh, turn to dry shampoo. We've got the lowdown on the best brands that your hair deserves and even the simple steps for making your own DIY dry shampoo right at home.
How to use store-bought dry shampoo
Pick the right dry shampoo brand: With so many different dry shampoo brands out there, you might be totally perplexed over which brand to buy. Simply start by deciding on a good brand and then branch out from there. For example, once you get comfortable with a brand's dry shampoo, you can try the different variations they sell, like ones that focus on adding volume, texture, etc.

Some good brands to consider are Batiste, Amika, Bumble & Bumble, Drybar, Macadamia, Klorane, Dove, and Ouai. Since you want hair that smells great, aim for a scented kind.


Decide on the kind of application you want: Before anything, decide if you want a root application or an all-over application. For an all-over application, split the hair into parts with clips, exposing the roots to each of these sections.


Shake and spray the dry shampoo: Once you're ready, shake the can and hold it about 8 to 12 inches away from your face. Start spraying at the roots before moving on to other areas.


Gently massage the dry shampoo into the hair: The key to making dry shampoo work its magic is to give it a bit of time to set. Once ready, gently massage the dry shampoo into your roots. Dry shampoo is typically a gray color, so be sure to blend it all in.

Tip: Use dry shampoo at night before bed so the product has time to work its magic, making you wake up with miraculously clean, volumized hair.

How to make DIY dry shampoo
Save money and make your hair as fresh as can be with your very own DIY dry shampoo. You will need:
1/4 cup arrowroot powder
2 Tbsp cocoa powder if you have dark hair
5 drops of the essential oil of your choice
An old makeup brush
If you have blonde hair, you can just use arrowroot powder, but if you have dark hair, it's recommended to mix in the cocoa powder.
Start by dropping essential oil into the arrowroot powder and mixing everything together with a spoon. Store the mixture in an airtight containe. Finally, apply the product on your hair using the brush. Like the store-bought dry shampoo, you can focus on the same areas.
Regardless of whether you just finished a sweaty workout, or you want to extend the life of your expensive blowout, dry shampoo has your back.