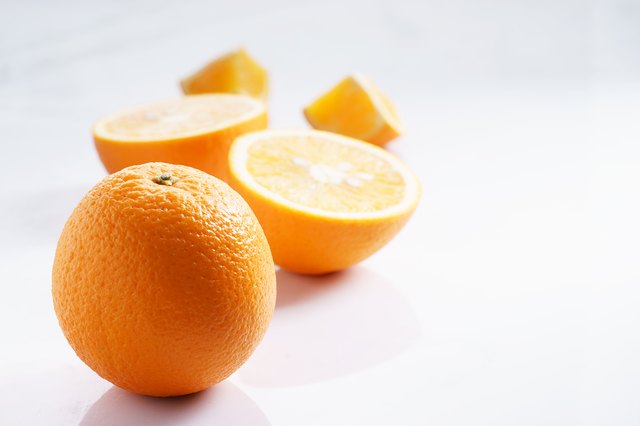 Summertime is usually a whirlwind of outdoor cookouts and get-togethers. If you're planning one of your own, you might be looking to add a unique touch to the cocktail or refreshment menu. Consider serving vodka-infused oranges at your next summer soirée. They're a natural, refreshing alternative to the common screwdriver, and they're very easy to make.
Fill the marinade injector with vodka. Marinade injectors can be found in the cooking utensils section of most department stores.
Insert the needle of the marinade injector into an orange, stopping as close to the center as possible.
Inject approximately 1.5 ounces of vodka into the orange (about one shot). Add more or less, if desired.
Repeat the injection process until vodka is gone, oranges are gone, or desired amount of infused oranges is obtained.
Store infused oranges in a refrigerator for about 24 hours (time permitting). This step is not essential, but it does allow the vodka to be better absorbed by the fruit.
Serve the fruit. Simply keep the oranges whole and place in a cooler of ice, or cut into slices and serve in a chilled bowl.
Tips
Slice the infused oranges and place them in the freezer for a few hours for a refreshing summer cocktail alternative.

Halve and juice the infused oranges to add a twist to your favorite tropical cocktails.

Consider using blood oranges, if you are lucky enough to have access to them where you live.