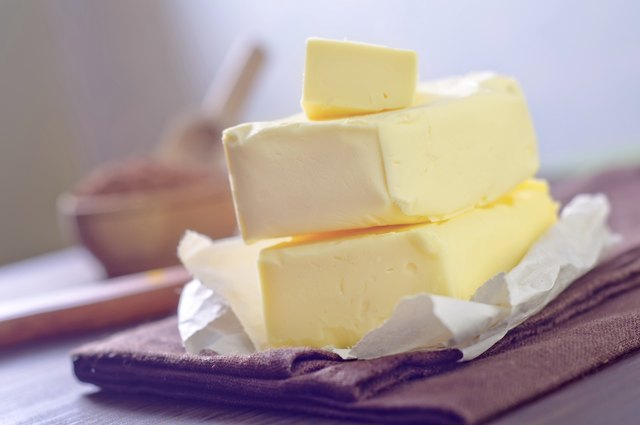 tycoon751/iStock/Getty Images
There are two basic butter types: salted and unsalted. You may need salted butter for a certain recipe but only have unsalted butter on hand. Or you may just prefer the taste of salted butter. Make your own salted butter quickly, no churning required. Make it ahead of time if you only need it for certain recipes and store it in your refrigerator for long-term use.
Leave your unsalted butter on the counter until it reaches room temperature. Then, put the butter in a small bowl when it's soft.
Add a pinch of salt to the butter. Blend it well with the spatula. Taste the butter and add more salt as desired.
Place the salted butter in a container with a lid and keep it in the refrigerator.