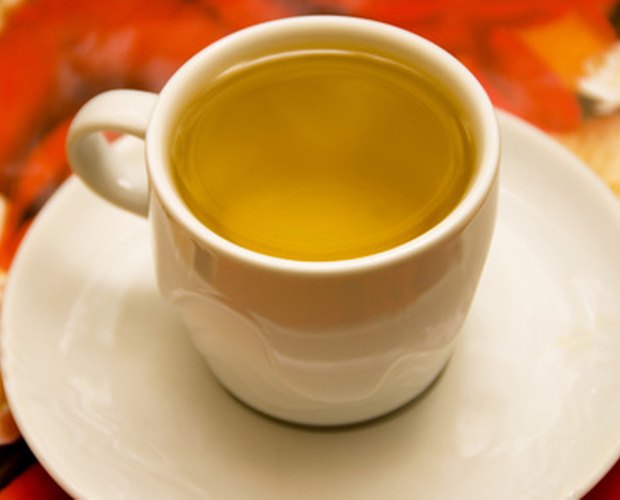 According to the website for the Chopra Center for Wellbeing, the herb ashwagandha "is one of the most vital herbs in Ayurvedic healing...known for its restorative benefits." Ashwagandha tea may have anti-inflammatory benefits, help stabalize blood sugar, improve memory and learning and reduce anxiety and depression. You can buy ashwagandha, sometimes known as winter cherry, as a supplement at most health food stores, and the dried root is also available for brewing a medicinal tea. While ashwagandha is generally considered safe, it is not recommended for pregnant women.
Measure out a 3- to 6-gram piece of dried ashwagandha root.
Boil approximately 3 1/2 cups of water and immerse the root in the boiling water. Allow it to boil for 15 minutes.
Remove the pan of water from the heat and use tongs to take out the spent root. Strain the liquid through a strainer if you see any bits of root floating in it.
Fill a cup with the brew and drink it. Drink up to three cups of ashwagandha tea per day for best results.
Tip
Before buying ashwagandha under the name winter cherry, check the package for the Latin name "Withania somnifera" to make sure it is not a different herb that is commonly called winter cherry but whose Latin name is "Physalis alkekengi."
Warning
Consult a health care professional before using ashwagandha. The herb may have side effects for some people, and the recommended daily dosage varies.