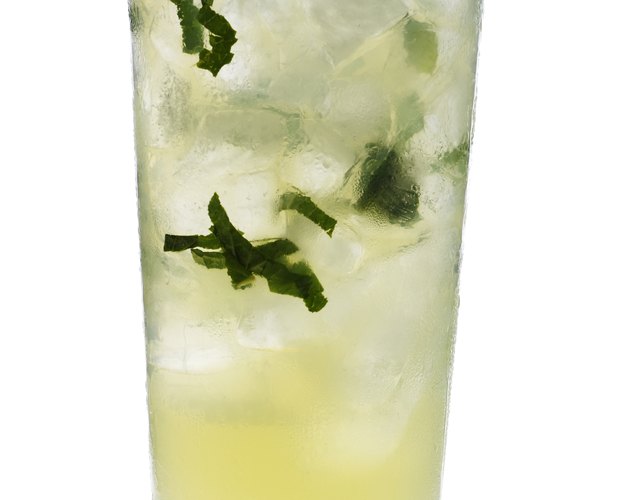 Thomas Northcut/Photodisc/Getty Images
The mojito is a traditional Cuban summer drink made with rum, sugar cane juice, lime juice, sparkling water and mint leaves. It is said to have been a favorite of author Ernest Hemingway. Instead of using the traditional sugar cane juice, you can make your own simple syrup at home very easily. Simple syrup can be added to many mixed drinks, not just the mojito, so it is nice to keep on hand.
Measure 1 cup of granulated sugar and 1 cup of water into a pan.
Bring the sugar water to a boil, stirring frequently.
Turn off the heat after it comes to a boil but keep stirring until the sugar is fully dissolved.
Refrigerate and use as needed in your mojito recipe.
Store the extra in a tightly sealed jar in the refrigerator.
Tip
Try a "Mexican mojito" by using simple syrup and tequila instead of cane juice and rum.