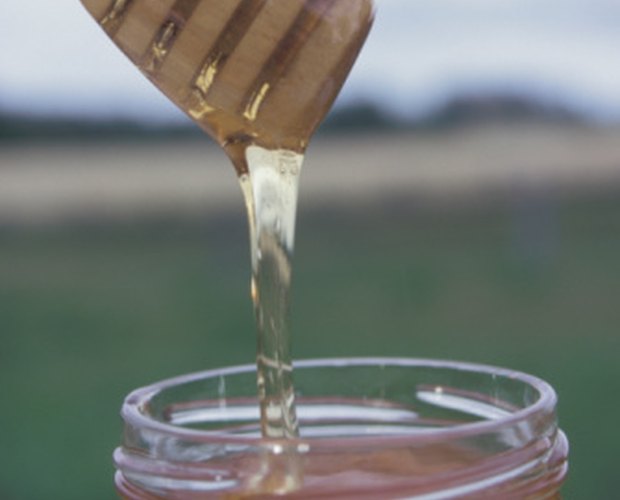 Hemera Technologies/AbleStock.com/Getty Images
Namoura is a traditional Lebanese dessert cake that is made from semolina. It is also known as babousa in Egypt.The cake is very sweet and contains coconut, while the syrupy topping is made of honey and lemon juice. The straightforward preparation process to create this cake makes it simple and versatile enough to serve at special events or as a regular dessert at your own dining room table. The golden brown color and moist richness of namoura is sure to delight any of your dinner guests.
Preheat the oven at 345 degrees Fahrenheit.
Combine the semolina, dessicated coconut, baking soda and 1/2 cup sugar in the large bowl. Add the melted butter and milk. Stir the mixture thoroughly.
Pour the mixture into the baking dish. Smooth the top layer over with the spatula.
Bake the namoura for 30 minutes, or until the top is a golden brown color.
Prepare the syrup by stirring the water and 1 1/2 cup sugar in the saucepan over a low heat. Stir until the sugar dissolves. Bring the heat to medium and let the mixture boil until it is reduced by one-third.
Stir in the lemon juice and let the mixture cool. Then stir in the honey.
Pour the finished syrup over the baked cake. Let the cake absorb the syrup before serving it at room temperature.