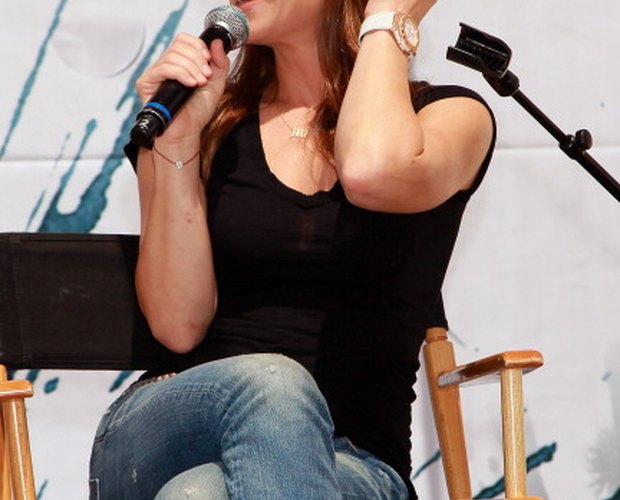 David Livingston/Getty Images Entertainment/Getty Images
Fitness expert Jillian Michaels, who rose to fame through the TV show the "Biggest Loser," promotes a detox water recipe that she suggests the user drink 60 oz. of each day. The drink is supposed to enhance weight loss. The original Michaels recipe calls for 1 tbsp. of sugar free cranberry juice, 1 dandelion root tea bag and 2 tbsp. of lemon juice. This version doubles those amounts so you can use a 1-gallon bottle of water.
Fill a bottle with 1 gallon of spring, mineral or distilled water.
Add 4 tbsp. of lemon juice.
Add 2 tbsp. of 100 percent pure cranberry juice.
Add two dandelion root tea bags. Specialty stores like Whole Foods carry these tea bags.
Mix the ingredients together and drink the water at least once per day.
Tip
Drink at least 64 oz. of water each day.
Warning
Always consult your doctor before making any changes to your diet.
Dandelion root tea is bitter and takes some getting used to. It can also wreak some havoc with your intestines while you are getting used to it. The discomfort is likely the body detoxifying itself. However, if you feel serious discomfort or pain, stop drinking it and experiment with another kind of tea.
References