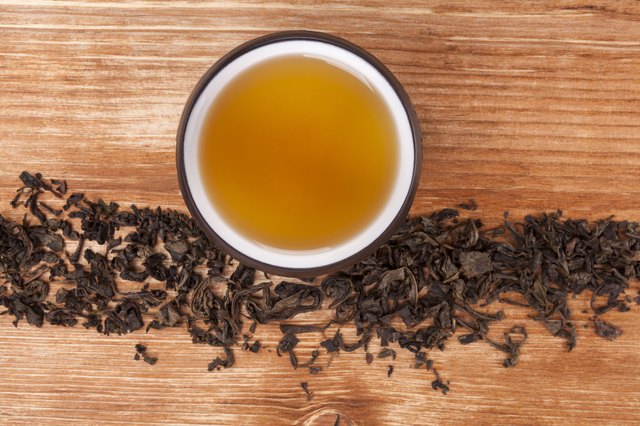 Horny goat weed (its real name is epimedium grandiflorum) got its name because a shepherd noticed the effect that the plant had on his flock after they would eat it. The herb is said to increase libido in men and women, cure impotence, improve stamina and reduce stress. Drinking at least one cup of tea per day helps you achieve the best results.
Grind the horny goat leaves. You can do this with a pepper grinder or a spice grinder. In a pinch, you can also chop the leaves with a handheld vegetable chopper.
Weigh out 1.3 oz of the leaves, using your kitchen scale.
Scoop the portion up with a teaspoon and put it in your tea diffuser.
Put the tea diffuser in a mug and add boiling water.
Allow the tea steep for five minutes, then remove the diffuser and clean out the used tea.
Let the tea cool before drinking it. You can add a little honey or a sweetener for taste if you prefer.