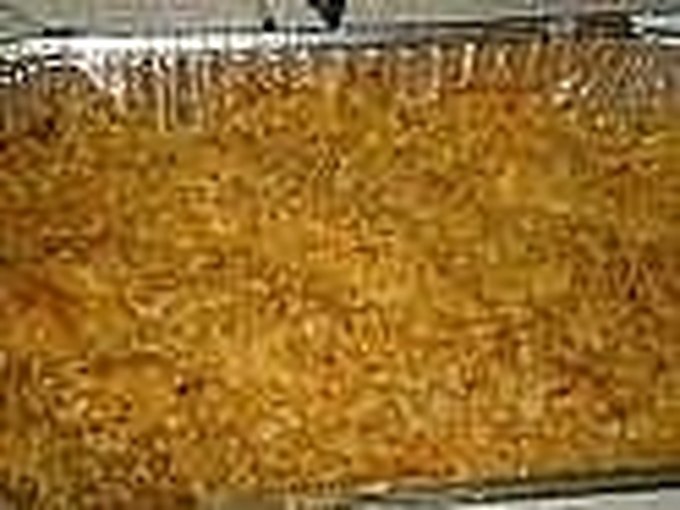 Texas Style Baked Macaroni and Cheese dish made with Spaghetti noodles will add a flavorful spice to your dinner meal.
Boil Spaghetti noodles (whole bag 12 oz) in water with a pinch of salt and a tsp of olive oil, then drain in a strainer. Put Noodles inside baking pan. Sprinkle noodles with Salt and Pepper to your taste. Preheat oven to 350 degrees.
Crack 2 eggs in a separate bowl and beat with a fork. Pour 12 oz can Pet Milk and 1/2 cup Reg or 2% Milk inside the bowl of eggs. Cut about 80 small cubes of velvetta cheese and stir in with eggs and milk, then beat with a wire wisk a few more times.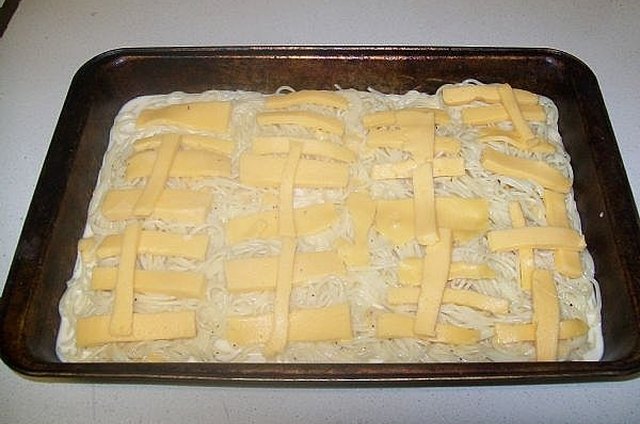 Pour Egg, cheese, and milk mixture onto of noodles inside baking pan. Take some more Velveeta cheese and slice very thin slices and lay onto of casserole mixture.
Put Macaroni Mixture in the oven and cook for about 30 minutes or continue watching until the macaroni casserole gets brown on the top and brown around the edges and is no longer at a runny consistency.
Tip
Be careful around oven Wear mitts