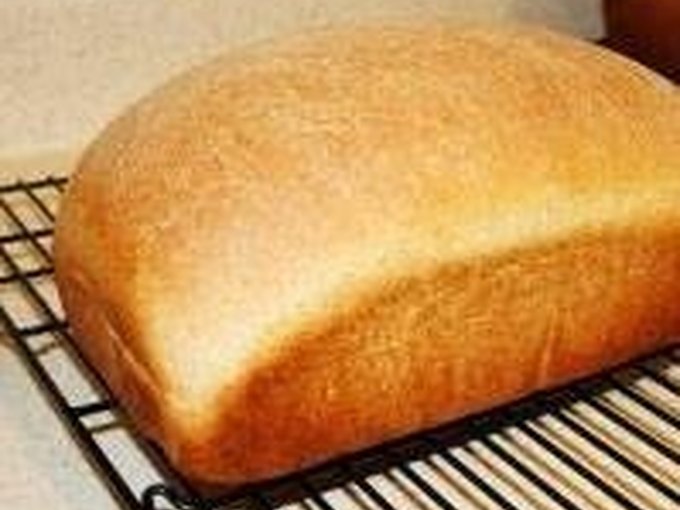 Beer bread is a flavorful accompaniment to soups, chili or stews, and a great bread for toasting. Follow your bread machine's directions for the right order to add the ingredients. If you don't have instructions, add the ingredients in the order listed below.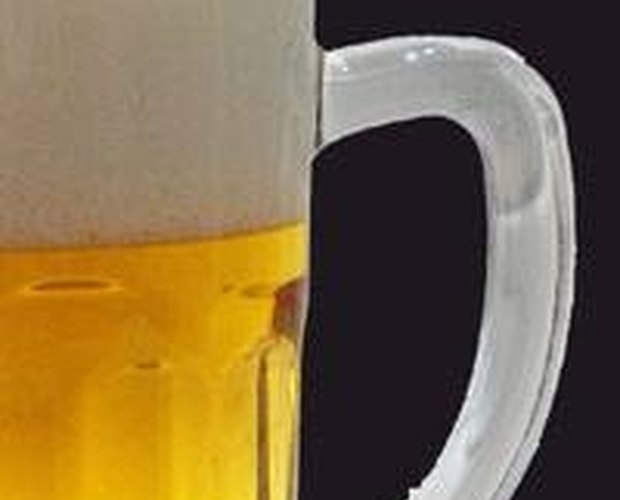 Bring 8 ounces of beer to room temperature.
Pour the beer into the pan of your bread machine.
Add one package of active dry yeast. One package of yeast equals 1 tbsp.
Combine 3 cups of flour, 1 tsp. of salt and 1 tbsp. of sugar.
Add dry ingredients to the beer and yeast mixture.
Add 1 tbsp. of vegetable oil or melted butter.
Put the bread pan in the machine. Set the machine for basic or white bread and turn it on.
Tip
Add 4 ounces of shredded cheese to the beer and warm in a pot on the stove. Make sure the beer/cheese mixture has returned to room temperature before using it. Substitute one cup of rye or whole wheat flour for the white flour. Add 1 tbsp. of caraway or dill seeds. Add 1 tbsp. of chopped garlic.