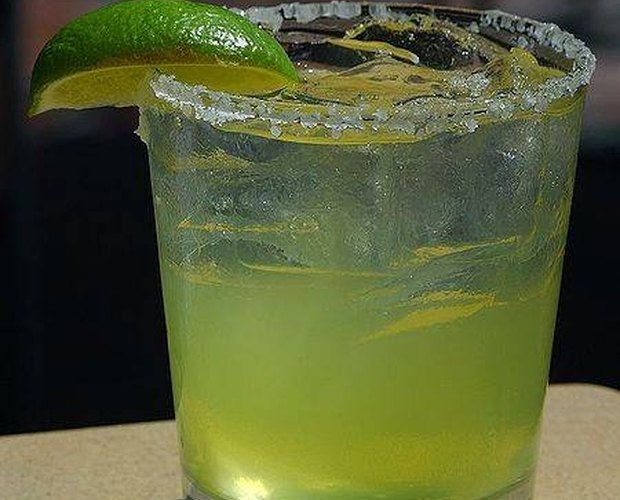 Margaritas are a popular cocktail around the world. However, you can also make a delicious virgin margarita without the alcohol. Use this easy method to make gourmet-style virgin margaritas that will be the hit of any alcohol-free party. Or, serve it alongside alcoholic drinks as an alternative for designated drivers. This recipe yields approximately eight servings.
Combine ½ cup water and ½ cup sugar in a small saucepan over medium heat. Add two tablespoons each lime zest and lemon zest.
Bring the mixture to a boil. Stir constantly until the sugar has completely dissolved. Remove it from the heat and allow the mixture to cool to room temperature. You should have a semi-thick syrup consistency.
Combine the lemon-lime syrup with 1 ½ cups lime juice, ½ cup lemon juice, 4 cups orange juice, and ¼ cup agave syrup in a drink pitcher. Place the entire container in the refrigerator and allow the virgin margarita mixture to chill thoroughly, for at least 30 minutes.
Combine 1 teaspoon lime zest with 2 teaspoons salt on a small, rimmed plate. Mix the lime salt well. Rub the rim of each margarita glass with a lime wedge to moisten. Dip the rims into the lime salt.
Add a few ice cubes to each of the salt rimmed glass. Pour the margarita mixture into the glasses. Garnish it with lime wedges and serve the margarita immediately.
Tip
Bottled lemon or lime juice can be substituted for fresh, if necessary.
Use fresh orange juice, if available.
For a sweeter drink, replace the salt used to rim the glasses with sugar.