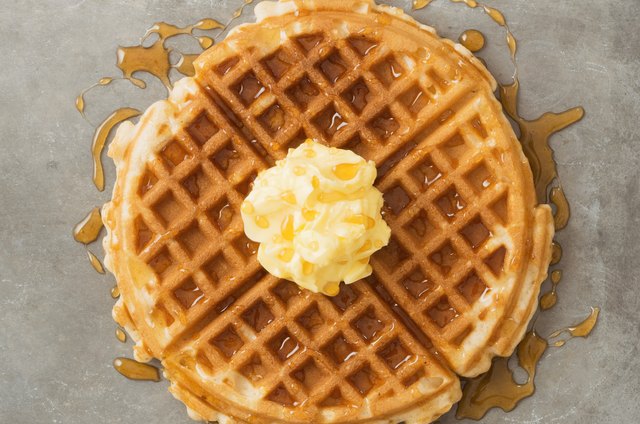 Start to Finish: 10 minutes
Servings: 4 to 6
Difficulty Level: Beginner
A breakfast of warm waffles may be your idea of a great start to a day, but if you are trying to watch your waistline you need to substitute some ingredients. Making waffles with coconut flour gives you a gluten-free and low-carb alternative to regular waffles. The eggs act as a binding agent for the coconut flour, which is very high in fiber.
3 tablespoons butter, melted

6 eggs

3 tablespoons coconut milk

1/4 teaspoon salt

1/4 teaspoon baking powder
1/4 teaspoon vanilla extract
1/2 cup coconut flour, sifted
In a bowl, add the melted butter, eggs, coconut milk, salt, baking powder and vanilla; whisk until the ingredients are smooth.
Gradually whisk in the coconut flour until the batter is thick.
Tips
Coconut flour is thirsty and soaks up large amounts of liquid. Add the coconut flour slowly while whisking. Add more wet ingredients if necessary.
Pour the batter into the waffle maker and cook for about 3 minutes or until the waffles are golden brown; serve hot.