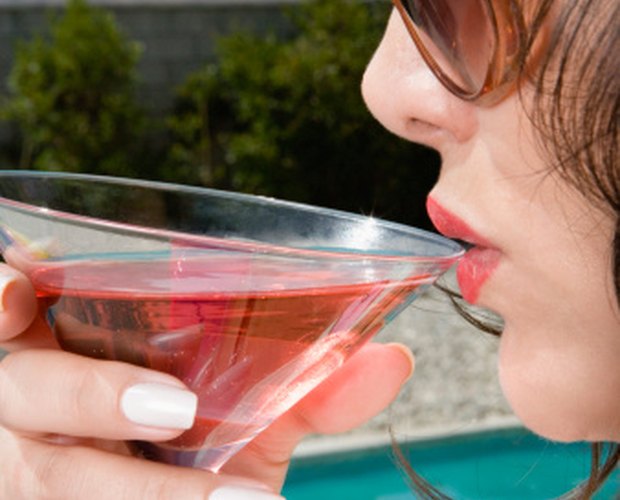 Jupiterimages/Comstock/Getty Images
Pink martinis are the perfect drink for a pink-themed girl party or anytime you want to impress your guests with a special concoction. Also called a cosmopolitan, the pink martini is a combination of smooth white liquors and a tough of juice. These potent potions look elegant in a triangular cocktail glass. Guests will like watching you assemble, shake and serve up this popular drink. Be a thoughtful host or hostess and serve alcoholic drinks responsibly.
Add a handful of ice to a drink shaker. Pour in the vodka, lime juice, triple sec and cranberry juice to the shaker.
Place the lid on the shaker and give the drink three or four shakes.
Remove the lid from the shaker slightly using the lid as a strainer to hold back the ice. Pour the drink into a cocktail glass.
Place an umbrella or fruit pick on top of the drink and serve it while it's cold.
Tip
Try using rum instead of vodka. Add small cut straws to the drink for sipping.