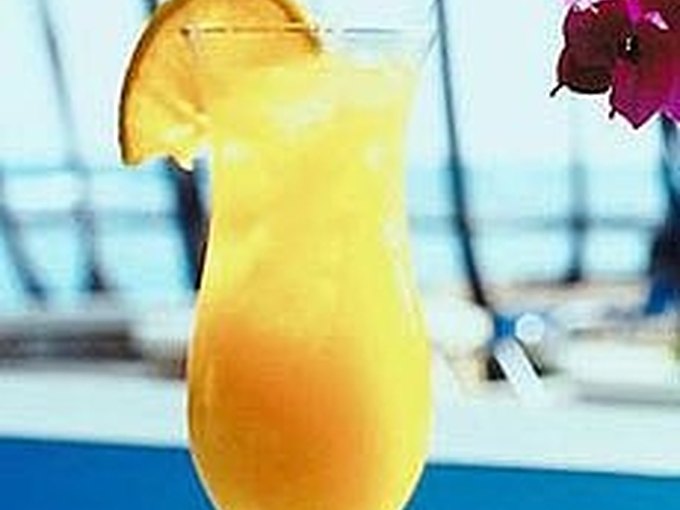 How to Make a Non-Alcoholic Screwdriver. Faking it was never easier or better for your health. Swap the vodka for ginger ale and you can make a non-alcoholic Screwdriver that looks like the real thing. "Mocktails" are popular drinks for both the cautious office party attendee and the responsible designated driver. Read on to learn how to make a non-alcoholic Screwdriver.
Fill a medium-sized glass with chipped ice. Screwdrivers are traditionally served over ice in a short glass.
Pour ginger ale into the glass until is half full. You can substitute sparkling cider or soda if you prefer.
Fill the rest of the way with your favorite brand of orange juice. Pulpier brands tend to work better at simulating a hard-core Screwdriver.
Stir this concoction with a swizzle stick until the orange juice and ginger ale are fully blended. The non-alcoholic Screwdriver is nearly complete.
Stick two cocktail straws into the glass. This completes the look of the virgin cocktail.
Serve immediately. This drink is best when the ice cubes have not fully melted, diluting the juice and ginger ale.
Tip
One easy variation on this drink is the Lemon Screwdriver, which replaces the orange juice with lemonade. If you are throwing a house party, mix up a batch of this stuff and other non-alcoholic drinks ahead of time so that the designated drivers have tasty drinks to enjoy.