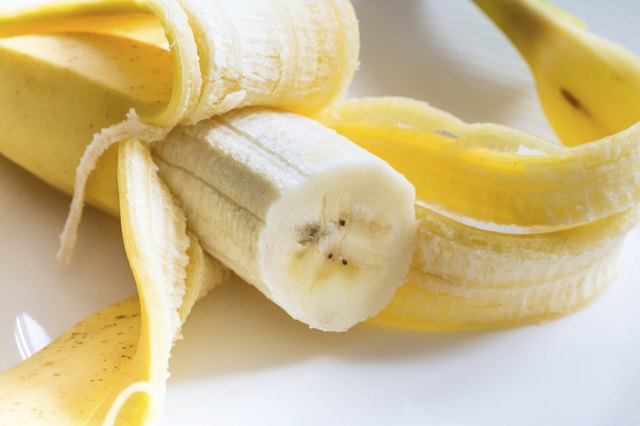 CBCK-Christine/iStock/Getty Images
A staple at many Caribbean beach resorts, the dirty monkey tastes more like a dessert than an alcoholic drink. Rich banana combined with smooth coffee liqueur gives the dirty monkey its name; all you need is a blender to bring this taste of the tropics home. The coffee and banana flavors combined with the creamy milk make the smoothie-like drink a suitable morning or brunch treat for a lazy day by the pool or on the beach.
Fill a blender with 1 cup of ice per serving, but no more than three-quarters full. Most blenders can make two to three servings at a time.
Measure and pour 1 ounce of coffee liqueur, 1 ounce of dark rum, 2 ounces of milk, and 1 ounce of simple syrup in the blender for each serving.
Peel and cut a banana into 1-inch chunks. Add half a chopped banana to the blender for each serving.
Cover the blender and blend until smooth. The consistency is similar to a thick smoothie; no ice chunks should remain.
Pour the drink into a tall glass, such as a hurricane glass. Garnish with whipped cream, chocolate syrup, a maraschino cherry, or a combination, as desired.
Tip
Make the drink even simpler by substituting 8 ounces of pina colada mix and 1 ounce of vodka for the rum, milk and simple syrup for each serving.