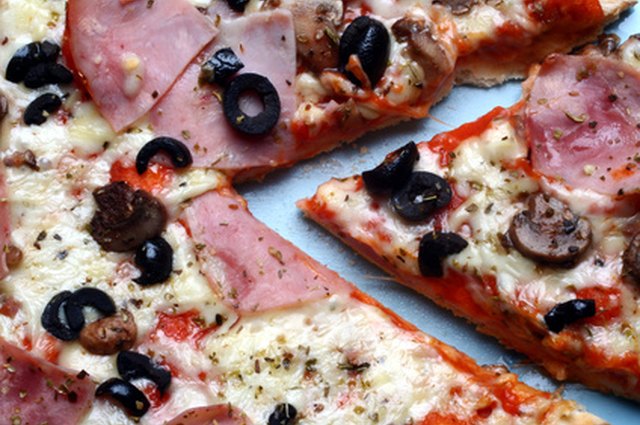 Grilling a frozen pizza is a tasty and quick alternative to using your oven. Frozen pizzas are often viewed as lacking in flavor. By heating the pizza on a grill, you can infuse the pizza with an incomparable taste that only results from grilling food. Grilling a frozen pizza will also make it more visually appealing by creating crispy and dark grill marks on the pizza's crust.
Preheat the grill on a low to medium-low setting.
Put the frozen pizza on the center of the grill and close the lid.
Grill the pizza for 13 minutes. Rotate the pizza a one-half turn after 8 minutes. Leave the pizza on the grill until the crust is golden brown and the cheese is completely melted.
Tip
Grill the pizza while it is still frozen.
Warning
Use a gas grill instead of a charcoal grill. Charcoal grills take much longer to heat up as they require the placement and burning of charcoal briquettes.
References