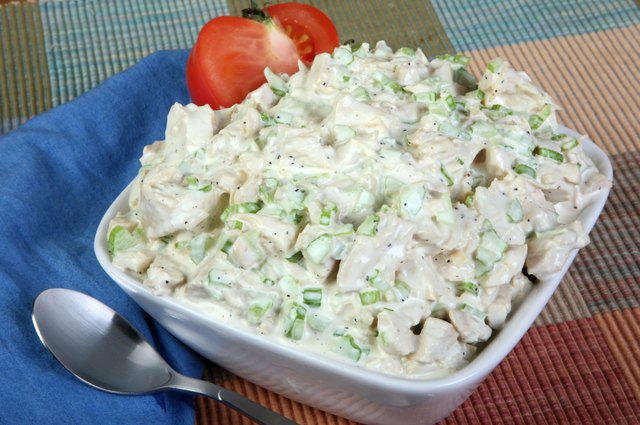 Jack Puccio/iStock/Getty Images
Stock your freezer full of staples like chicken salad to have easy go-to meals when you need them. This simple process saves time and money, as it allows you to plan more effectively for meals by preventing waste and cutting down on time spent in the kitchen. The key to the freezing process for chicken salad relies on using the proper ingredients when you make it so it doesn't separate when you thaw it.
Freezing Chicken Salad Basics
When making chicken salad, don't use mayonnaise if you are planning to freeze it. Instead, choose a whipped salad dressing, sandwich spread or mayonnaise substitute that does not separate after freezing. Prepare the chicken salad as usual and pack it into a freezer-safe bag or container, removing as much air as possible before sealing. Store the chicken salad in the freezer for up to three months. Defrost it in the refrigerator up to a day before serving.