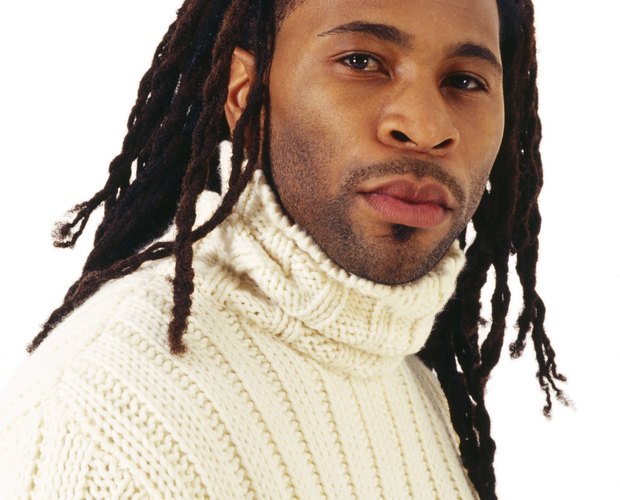 Creatas/Creatas/Getty Images
Dreadlocks are created by twisting your hair on itself to create a rope-like dread. The dreadlocks grow thicker over time as the natural shedding of your hair becomes part of the lock. This can create different shapes to your dreadlocks and some areas will have thin spots. The growing heaviness can also cause thinning around your roots. There are ways to work through this problem and return to more uniform-looking dreadlocks.
Avoid over-twisting your dreadlocks once the hair is locked in place. Over-twisting causes the hair to break around the dreadlock.
Split a heavy dreadlock that has a thinning root into two locks. Ask a friend to carefully cut the dreadlock from the tip toward the root. Split it equally. Twist the new dreadlock and apply dread wax to the entire dreadlock, being especially careful at the roots.
Sew your dreadlock. Fold the thick part of the dreadlock over the thin part. Clasp these together and with regular nylon thread sew the dreadlock onto itself. Use a color that closely matches your hair. This hair eventually will grow into itself and make the dreaklock thicker and stronger.
Treat your scalp and dreadlock with essential oils. Add 10 drops of peppermint, rosemary or lavender oil to your shampoo. Wash your hair regularly. Apply a few drops of the oil to a cotton ball and rub it into your roots between washings.