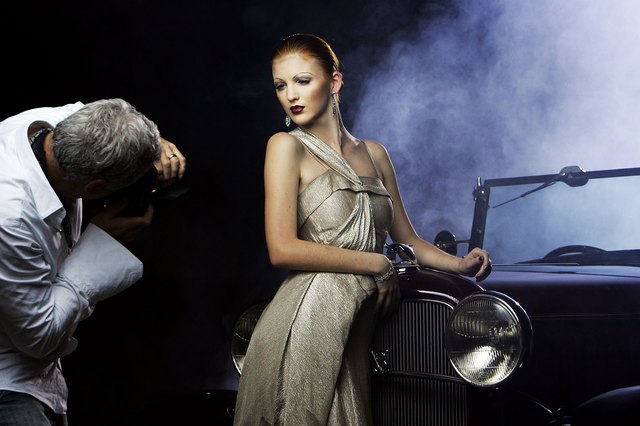 Lisa Maree Williams/Getty Images Entertainment/Getty Images
An icon of Hollywood's Golden Era, Swedish actress Greta Garbo was one of the few silent film stars to make a successful transition to talking pictures. After her final film premiered in 1941, Garbo withdrew from Hollywood and the glare of stardom, yet her iconic style kept her in the limelight. Known as the Art Deco Diva, Garbo wore ensembles that epitomized the characters she played, creating an aura of glamor, strength, femininity and mystery.
Keep It Covered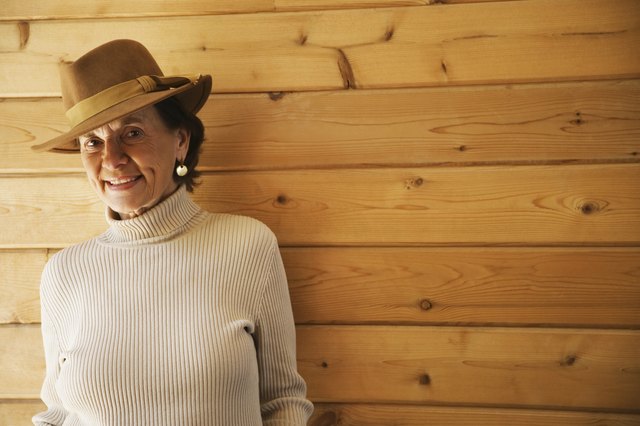 Purestock/Purestock/Getty Images
As a renowned recluse, Garbo's fashion choices for her few public appearances reflected her desire to be left alone. Her outfits incorporated long sleeves, high necklines, wide-legged pants and below-the-knee hemlines, designed for comfort rather than to adhere to fashion trends. However, in every austere outfit, Garbo would give a nod to her femininity through a sheer sleeve, a pencil skirt, cigarette pants or a cinched-in waist. Known as one of the first to sport the androgynous look, Garbo brought the turtleneck and trench coat into fashion for women, and incorporated pants into women's wear.
Uncompromising Neutrals and Elegant Pastels
DragonImages/iStock/Getty Images
In public, black became Garbo's signature color, along with rich browns, cool grays and basic beiges. Although she preferred dark colors when she ventured out, the auction of her personal belongings, after her death in 1990, revealed that private Greta donned pastels. In both neutrals and colors, the cut of Garbo's garments remained minimalist and unadorned. Her outfits often featured only one statement piece, such as a beaded design detail down the sleeves of a simple high-neck black dress, or a pleated top on a basic peach dress.
Vintage Valentina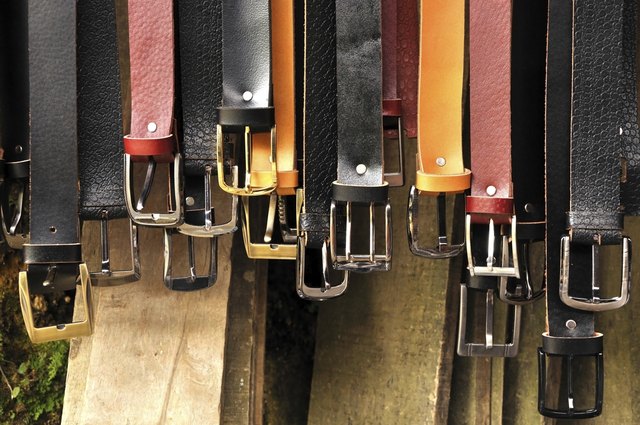 wahahaz/iStock/Getty Images
Cigarette pants, feminine turtlenecks, wide belts and masculine blouses are readily available in today's fashions, but Garbo-style dresses are more likely to be found in vintage shops. Pieces featuring the A-line and circle skirts of the '40s and '50s, with few embellishments and understated prints, fit the Garbo fashion guide. Search out garments that feature design details preferred by Valentina Schlee, one of Garbo's favorite designers. Her dresses featured a monochromatic color palette, severe style lines and creative constructions, such as a masculine pointed shirt collar on a feminine dress.
Chic Accessories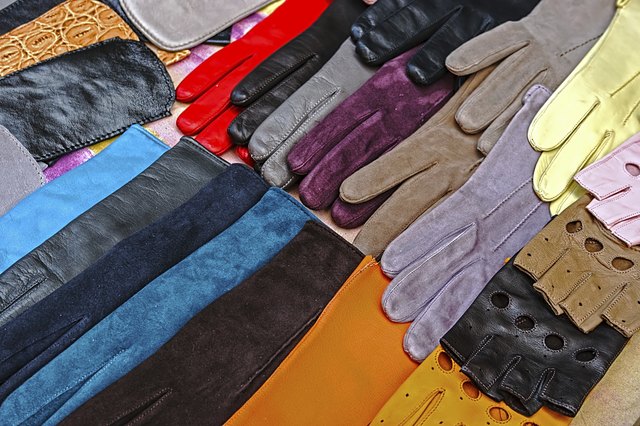 florin1961/iStock/Getty Images
To stay as private as possible, Garbo's desire to keep covered extended to her accessories. When pursued by paparazzi desperate to photograph the reclusive star, Greta favored scarves, gloves and oversized sunglasses to thwart their efforts. Garbo also incorporated a variety of hats into her wardrobe for both privacy and fashion, such as the tall, elegant toque and the beret. As minimal and functional as her wardrobe was, Garbo didn't shun high fashion, carrying simple and elegant handbags by designers such as Coach and Gucci. For footwear, Garbo favored low-heeled slippers and loafers over high heels.