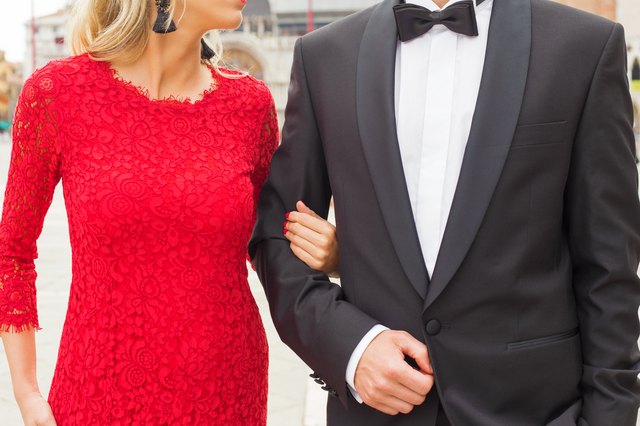 Afternoon wedding attire should be proper and polished, falling somewhere between weekend casual and black-tie optional. While a before-sunset ceremony is less dressy than an evening affair, most daytime weddings are still semiformal, which is generally defined as a dress for gals and a suit for guys.
Women can rock a number of looks appropriate for semiformal afternoon weddings, from a classic dress to separates.
Just because the couple says "I do" before the sun sets doesn't mean you get to leave the suit and tie at home. Men should still wear a suit for afternoon weddings.