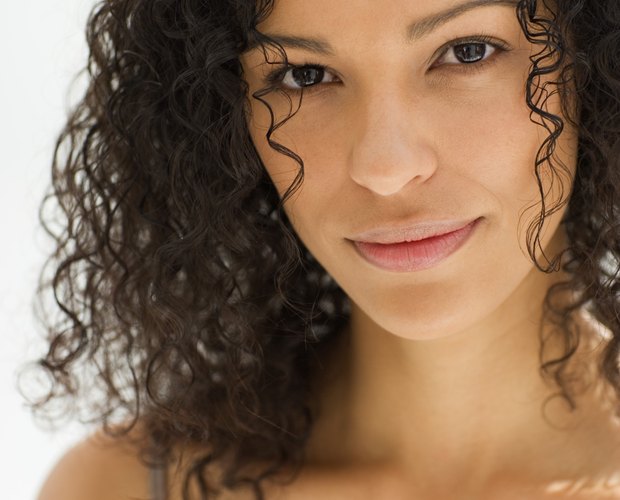 Pixland/Pixland/Getty Images
You can dilute a firm-hold hair gel to create a light-hold alternative for days when your hair needs just a little bit of staying power. Thick hair gels on thin hair can take the volume out of a hairstyle, and it is generally best to use the mildest styling product. The residue of the styling aids can build up along the hair shafts over time, leading to dandruff and less hair volume even in thicker hair. Diluting a firm-hold gel with water helps to lessen the devolumizing effect of the styling product.
Pour the hair gel into a small mixing bowl. Pour just enough gel for one application. If you mix the entire container of hair gel, the water will separate soon after.
Add 1 tsp. of distilled water and mix thoroughly with a small spoon.
Add another 1 tsp. of water and mix thoroughly. Continue to add water until the gel reaches the diluted consistency you would like.
Dip your fingers into the diluted gel mixture and apply through your hair with your hands. Alternatively, pour the mixture into a spray bottle and spray over a completed hairstyle.
Tip
Straight hair can achieve a wavy look with the diluted hair gel. Wash your hair and then scrunch to squeeze out excess water. Towel dry the hair until damp. Turn your head upside down and spray the diluted gel throughout your hair. Use your hands to scrunch and create waves in your hair. Set a blow dryer to a low setting and blow over your hair as you scrunch to speed up drying time.