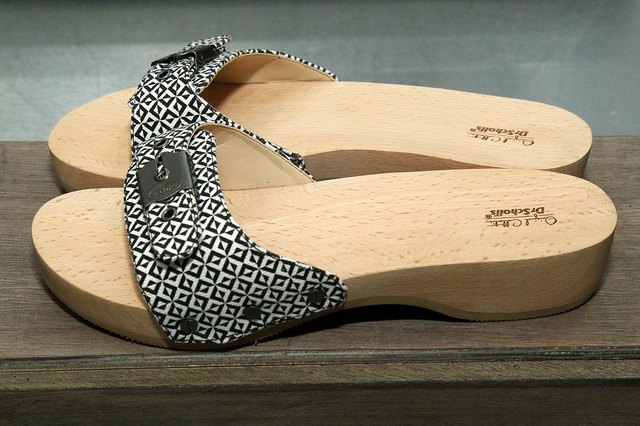 A long-time name in foot care products, Dr. Scholl's has a line of shoes that started back in 1968 with the exercise sandal. The wooden-soled sandals are still selling today, but the line has grown to encompass casual shoes, boots and athletic shoes for both men and women. Like all shoes, the inside of your Dr. Scholl's shoes get dirty with wear. Cleaning the inside of the shoe will prevent odors from starting.
Spray the inside of the Dr. Scholl's shoe with vinegar, if it has a wooden or plastic insole. Wipe out the inside of the shoe with a damp cloth, and allow it to dry.
Sprinkle 3 tbsp. of baking soda into the shoe, if it has a cloth or leather insole. Allow the baking soda to sit in the shoe overnight, and pour it out in the morning.
Spray fabric cleaner on the inside of the shoes, if they are cloth or leather. Allow the cleaner to dry. Wipe or brush out the dried cleaner to remove it.