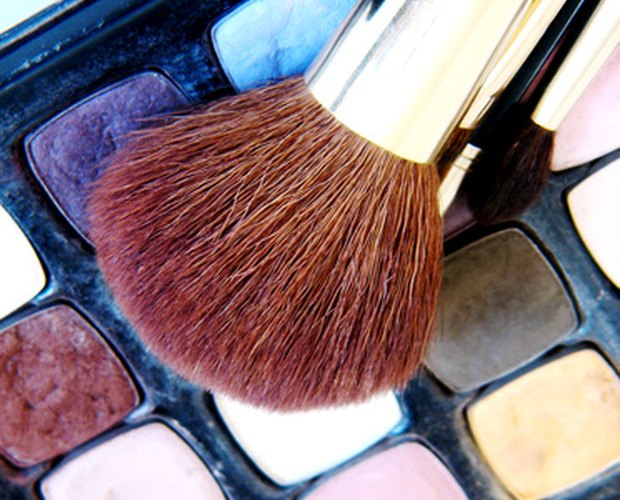 makeup display and brush after makeup was done image by Nellie Vin from Fotolia.com
L'Oreal has been a staple in the cosmetics industry for almost a century by believing that "everyone aspires to beauty" and by helping "men and women around the world realise that aspiration." They are eager to work with vendors that exhibit exceptional standards with regard to health and safety, diversity, environmental and fair trade practices. If your company can prove itself to be a responsible source, then it is well on its way to becoming a partner with this leading cosmetics line.
Browse the L'Oreal supplier website in order to become familiar with the qualities they seek in potential vendors. Make sure that your company is aligned with their values: ethics, trust, mutual benefits, sustainable development, innovation, quality and logistics.
Meet with a L'Oreal representative by contacting the supplier branch with which you are interested in partnering. At this meeting, L'Oreal will collect information about your company and send you a "Welcome on Board" kit. This kit makes their "work methods and values widely visible" so that you are aware of their values and issues and can form a true partnership.
Produce timely, organized information and statistics for your company, and be readily available as L'Oreal does a performance assessment of your company's financial and technical data, structure and geographic locations. Independent audits will be conducted for quality, health and safety standards.
Deliver your product to L'Oreal on a trial basis. Performance indicators, such as corporate responsibility, design innovation, quality, logistics services and competitiveness, will be tracked frequently, as will outcome reports. At L'Oreal, this is referred to as the consolidation of the "pilot phase."
Maintain and grow your relationship with L'Oreal by sending each other performance indicators and engaging in professional development meetings with various teams within the division. Work as an innovative partner, developing new projects on a continuing basis.