Andreas Steidlinger/iStock/GettyImages
If you are planning a special dinner and want to cook the perfect leg of lamb, be sure to remember the importance of basting. Many people associate basting with Thanksgiving turkey, but any roasted meat in the oven is at serious risk of becoming dry and rubbery, including lamb. When preparing your lamb for the oven, be sure to season well and cover with some type of marinade. It is best to either brush the lamb with olive oil or use an oil or butter-based marinade to help keep the roast moist from the very beginning.
Make a basting mixture. Making a basting mixture, rather than just using the natural juices of the lamp adds additional flavor to the lamb. Mix together lemon juice, olive oil, chopped garlic and a dash of rosemary. Set aside. The lamb roast should have been pre-seasoned and basted with some sort of fat like butter or oil before it initially went in the oven, so you don't need to start basting until about 20 to 30 minutes in.
Remove lamb completely from oven. It is important that the oven stay at the proper cooking temperature to ensure even cooking, so don't just slide the oven rack out to baste. This will just cause the oven to lose heat and have to reheat itself all over again. Using oven mitts, lift the entire pan out of the oven and place it on top of the stove, and close the oven door.
Baste with mixture and natural juices. The lamb will not have much accumulated lamb juice in the beginning so baste generously with the basting butter mixture you made. A pastry or butter brush works well for this task. Be sure to coat every part of the outside of the lamb, and quickly put the roast back into the oven. After a few bastings you will begin to accumulate lamb juice at the bottom of the pan. Use a basting bulb to suck up the juice and pour over the lamb. Continue to cook and baste every 20 to 30 minutes until a meat thermometer reads at least 135 degrees in the center of the lamb.
Tip
Although the flavors of lemon and rosemary go well with lamb meat, you can make a basting mixture out of any seasonings you would like that complement the lamb such as oregano, thyme and mint.
Check Out These Thanksgiving Dinner Recipes
Gallery
(24 photos)
View Full Gallery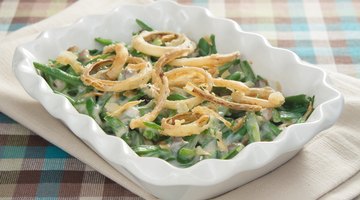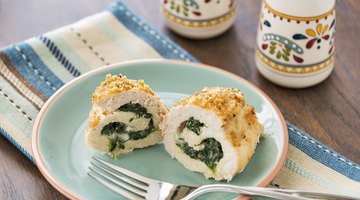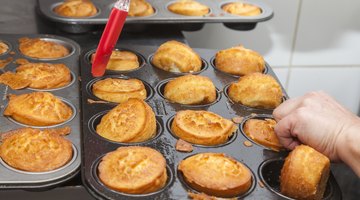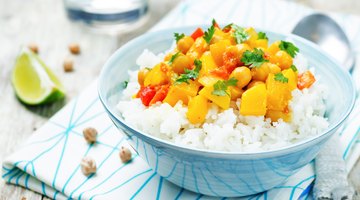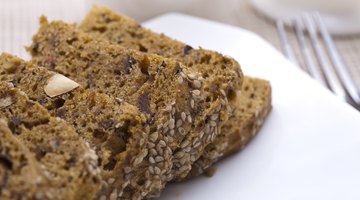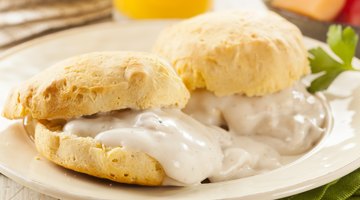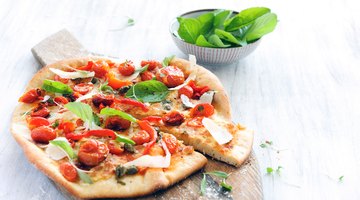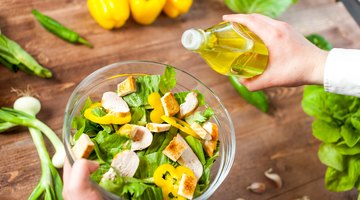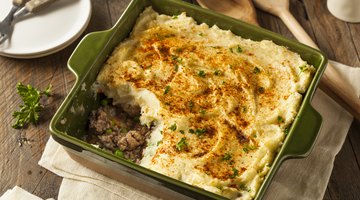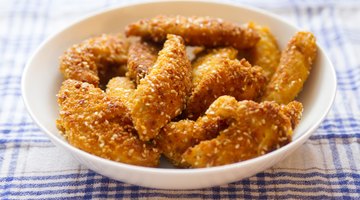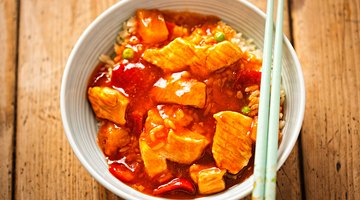 View Full Gallery
References
Writer Bio
Based in Los Angeles, Zora Hughes has been writing travel, parenting, cooking and relationship articles since 2010. Her work includes writing city profiles for Groupon. She also writes screenplays and won the S. Randolph Playwriting Award in 2004. She holds a Bachelor of Arts in television writing/producing and a Master of Arts Management in entertainment media management, both from Columbia College.