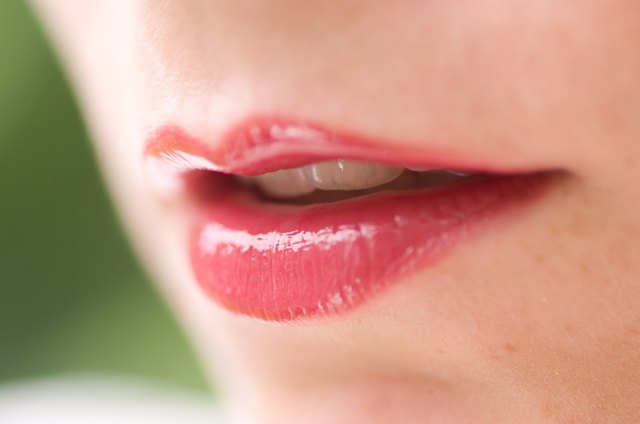 Not all women are born with luscious, full lips and most don't want to pay big bucks to get them. There is hope, however, for women with thinner lips who just want to make them look a little fuller without a lot of cost or pain. With the right color lipsticks and the right technique, your thin lips will look sexy and fuller in no time.
Choose a lip liner and lipstick that match in color. Bright red tones will make thin lips look more striking.
Clean and exfoliate your lips with a dry, soft-bristled toothbrush or a wet, warm washcloth. This will remove any dead and dry skin from your lips before you apply lipstick.
Apply foundation to your lips as well as your face. Allow it to dry for just a few seconds. You can even brush on some face powder if you wish. This provides a base for putting on lip liner and lipstick.
Close your mouth. Beginning at the "v" shape in your upper lip and just outside the natural lip line, take a sharp lip liner pencil and use short strokes to follow the lip line almost to the corner of your mouth. Repeat on the other side of the upper lip. When you finish with the upper lip, start at the middle of the bottom lip, just inside the natural lip line, and move to the outward corners as you did for the top lip.
Fill in the rest of the lips with the lip liner. This step is not mandatory, but it will make your lipstick last longer.
Use a lipbrush to apply your lipstick, beginning with the center of your lips and brushing outward. The lipbrush allows your lipstick to go on more evenly and gives you more control. You can also add a frosted shade to your upper lip to make your lips look even fuller.
Close your lips and blot them with a tissue. Reapply more lipstick with the lipbrush if you want to increase the wear-time of your lipstick.