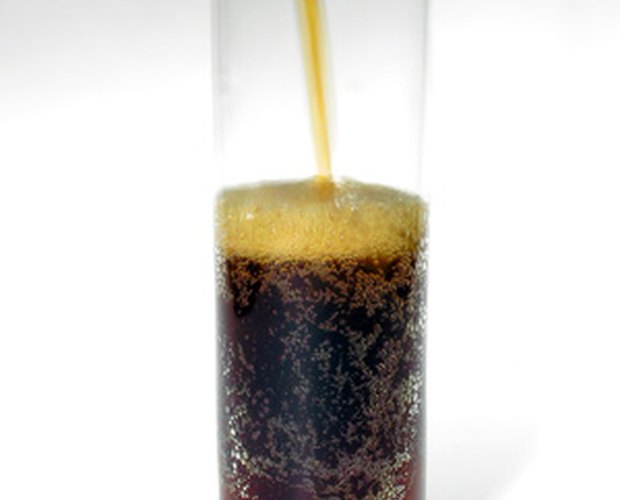 Coke Zero, a sugar-free alternative to Coca-Cola, contains two artificial sweeteners: aspartame and acesulfame potassium. Coca-Cola released the soft drink in 2005 as an alternative to Diet Coke. According to Coca-Cola, Coke Zero sold more than 600 million cases globally in 2009.
Aspartame
Aspartame, the primary sweetener in Coke Zero, contains two amino acids: L-phenylalanine and L-aspartic acid. According to a 2005 study by doctors at the Cesare Maltoni Cancer Research Center and the European Ramazzini Foundation of Oncology and Environmental Sciences, despite receiving FDA approval in 1981, aspartame should remain under scrutiny for causing cancer in rodents.
Acesulfame Potassium
Coke Zero also contains the artificial sweetener acesulfame potassium. According to the International Food Information Council, soft drink manufacturers use acesulfame potassium, a potassium salt, in conjunction with artificial sweeteners to reduce better aftertaste.
Expert Insight
Dr. Janet Hull, author of the book "Sweet Poison" writes that acesulfame potassium, approved by the FDA in 1988, cannot be digested by humans and contains no nutritive value. Hull asserts that like aspartame, acesulfame potassium should remain under scrutiny as a possible cancer-causing carcinogen. In spite of Dr. Hull's research, studies by the National Toxicology Program indicate that acesulfame potassium poses no significant cancer risks in rodents.
Taste
Nutritionist Donna Feldman of TheDietChannel.com argues that Coke Zero's flavor mimics classic Coca-Cola more closely, thus appealing to diet soda drinkers looking for "real" Coca-Cola flavor. Feldman also argues that Coke Zero marketing appeals to younger consumers.