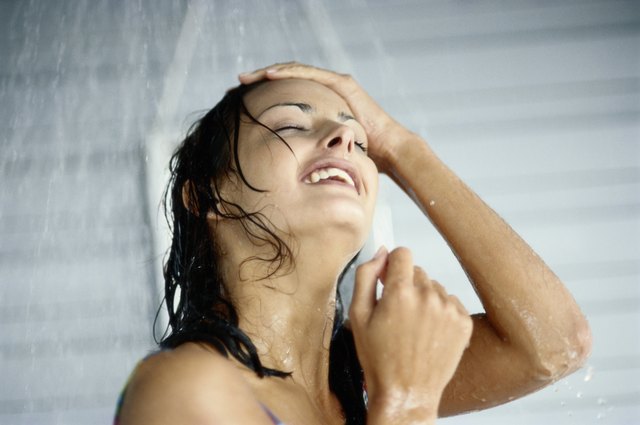 Hoby Finn/Digital Vision/Getty Images
Vinegar has numerous uses around the house as a cleaner and deodorizer and can also do wonders for the hair. It has been used traditionally to make hair lustrous and silky by cleaning away residue from other hair products. It also helps remove tangles and fights dandruff while limiting dryness. Vinegar may leave an odor in the hair, but there are a number of ways to remedy the problem.
Clove Bud Essential Oil
Add about five drops of clove bud essential oil to a 16-oz mixture of vinegar and water rinse to help overcome the smell of vinegar.
Chamomile Tea
Mix chamomile tea into the vinegar rinse to help subdue the smell of vinegar. The chamomile tea is a good treatment for the hair, too. To prepare the rinse, add about 1 tbsp. of vinegar to 1 pint of tea.
Witch Hazel
Witch hazel also helps to erase the smell of vinegar from hair.
Herbs
Infusing the vinegar with herbs, such as rosemary or mint, can help to mask the smell of the vinegar. In a covered glass container mix equal parts of vinegar, water and dried herbs. Leave the container in a sunny window for a week or two before straining and using the liquid as a hair rinse.
Sweet Plum Vinegar
Using scented vinegars, such as sweet plum vinegar, can be a better option than regular vinegar in order to deal with the problem of lingering vinegar odor.