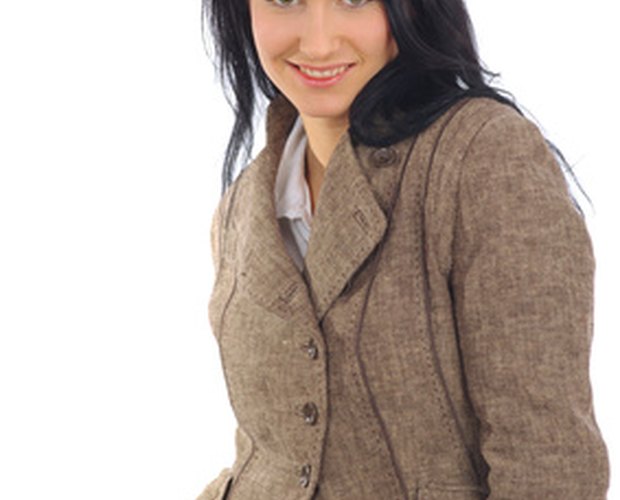 confident businesswoman with look of success image by T.Tulic from Fotolia.com
Dress neatly and professionally for a court appearance. This will show the judge and your peers that you took time to plan ahead. You do not want to appear unprofessional or unorganized because you did not plan your outfit correctly.
Basics
Avoid wearing shorts, jeans, t-shirts or other casual attire to your court appearance. Wear something that is good quality and does not contain any spots or tears. Regardless of your budget, wear clothing and accessories that do not appear worn.
Dress Clothes
Dress modestly. If you are questioning an article of clothing, it is best that you wear something else. If you do not own any professional skirts or modest dresses, wear a formal or professional pair of pants. Wear colors that do not attract attention to you, such as bright or loud colors.
Hair
Wash and groom your hair immediately before leaving for your court appearance. Do not add too many products to your hair, or it might appear unwashed or unprofessional.
Accessories
Do not wear too much makeup or jewelry; instead keep these to an absolute minimum. Additionally, do not wear sunglasses into the courtroom or multi-purposes glasses that have dark lenses. Even shoes and accessories should look professional and match without drawing too much attention to you.