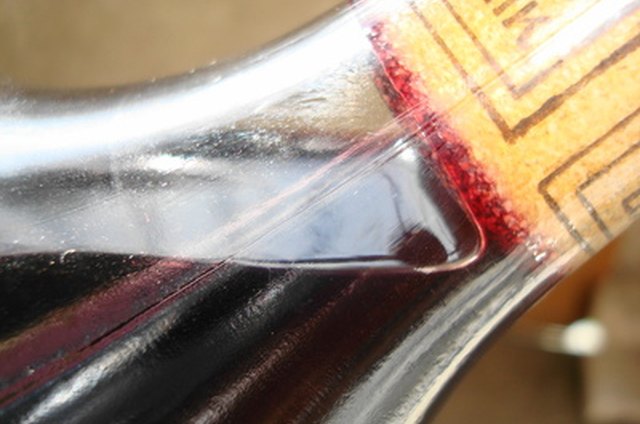 With the exception of dessert and port wines, almost all red wines are dry wines. The term "dry" refers to the result of the fermentation process wherein the sugar from wine grapes is converted completely into alcohol. Subsequently, there are myriad varieties of dry red wines, and countless vintners producing each varietal. Although all red wines are technically dry, they vary drastically in flavor and mouth feel. Some create a feeling of dryness on the tongue, and thus "taste" dry. The most well known of these dry red wine varietals are zinfandel, Bordeaux, Cotes-du-Rhone and pinot noir.
Zinfandel
A popular California wine varietal, exceptional red zinfandel wines are frequently produced in the Napa and Sonoma wine country regions. Acclaimed producers of California zinfandel include Grgich Hills winery and Duckhorn Vineyards in Napa Valley, Frank Family Vineyards and Ravenswood Winery in Sonoma Valley and Bonterra Vineyards in Mendocino County.
Bordeaux
Bordeaux is an age-old French wine produced in the Bordeaux region of France. Each appellation within Bordeaux yields a different variety of wine, but all are considered Bordeaux wines. According to the official Bordeaux website, Chateau Bolaire, Chateau Beaulieu Comtes de Tastes, Chateau Belle Vue and Chateau Bire are among the 83 recommended "everyday" Bordeaux wines, selected for their quality and value.
Cotes-du-Rhone
Another French variety of dry red wine, Cotes-du-Rhone is also named for the region in which it is produced. Affordable and acclaimed brands of Cotes-du-Rhone include Chateau de Saint Combe, Delas Freres, Domaine Grand Veneur, JL Chave and Clos de l'Hermitage.
Pinot Noir
Pinot noir is another California favorite, a nuanced dry red wine that benefits from the state's coastal climate and growing conditions. Australia, Italy and New Zealand also produce acclaimed pinots. Top picks from "Food & Wine" magazine's "World's 30 Best Pinot Noirs" include Kris Pinot Nero from Italy, Clos La Chance Santa Cruz Mountains pinot noir from California and Pegasus Bay Waipara Valley pinot noir from New Zealand.