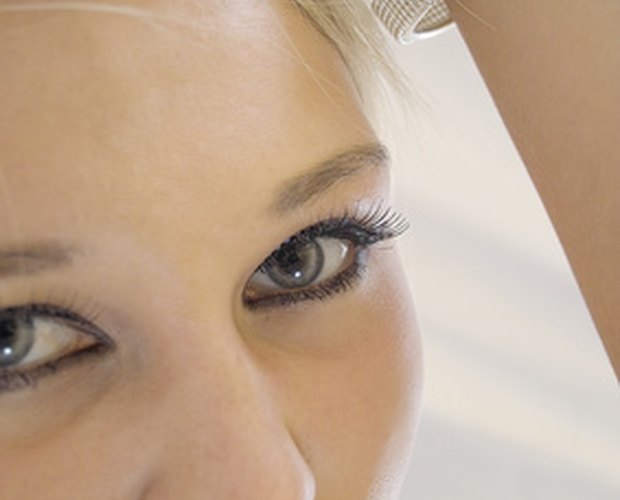 face to face image by Melanie von Snarly from Fotolia.com
Almond oil has many beneficial qualities when it comes to treating dry and aging skin. When used as part of a face mask, almond oil helps to moisturize the skin, and it also removes dead skin cells, giving the face a smoother, more youthful appearance. Adding other ingredients to the mask gives it an even bigger advantage in the fight against aging. Yogurt, egg yolks and honey stimulate your skin and give it extra moisture.
Measure 1 tbsp. of honey in a bowl. Add 1 lightly beaten egg yolk, 1 tbsp. plain yogurt and 1/2 tsp. almond oil to the bowl.
Mix the ingredients well until they're all combined, and spread it all over your face. Use circular motions to massage it into your skin.
Allow the mask to penetrate your skin for approximately 20 minutes, and rinse it off with cold water.
Use a soft towel to pat your face dry.
Tip
Look for almond oil that is sold in an amber glass jar. The darker the glass, the better, as it helps keep damaging light from ruining the oil. Store your almond oil in a dark, cool environment. Almond oil has a shelf life of approximately one year.
Warning
Avoid using this mask if you are allergic to nuts.