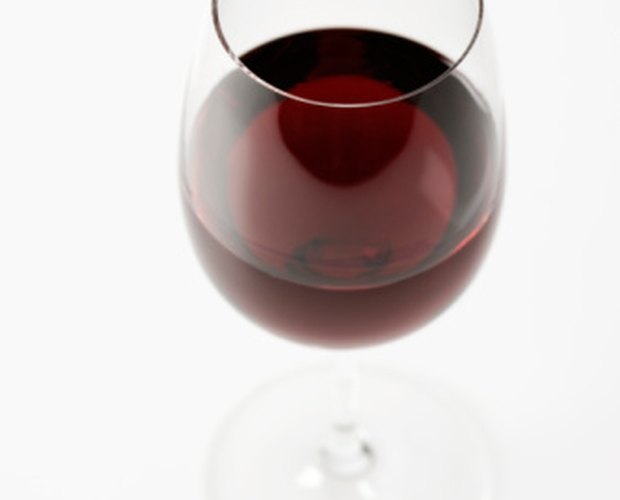 Jupiterimages/Polka Dot/Getty Images
Red Burgundy wine was originally produced in eastern France in the Burgundy region, processed from pinot noir grapes. Burgundy wine is now successfully produced in New Zealand, California and Australia. Alternatives to Burgundy wine are available on the market but may be a little more expensive.
Cabernet Sauvignon
Cabernet sauvignon is a claret wine, originating from the left bank of the Gironde river in Bordeaux, France. New World winemakers have emulated the classic wine grown from a robust grape and cultivated in Australia, South Africa, North America and South America. Cabernet sauvignon has a taste of black currants with a smoky, oak aroma.
Merlot
Merlot originates from the right bank of the Gironde in the French Bordeaux region, especially from Pomerol and St Emilion. Merlot wine produces a combination of spicy fruitcake and chocolate flavors with a hint of black currant. The wine is also produced in California, Australia and Eastern Europe.
Zinfandel
The zinfandel grape is grown in California. It produces a lighter alternative to Burgundy, with flavors of red and black fruits and black pepper. Zinfandel is also produced in southern Italy, where it is known as Primitivo.