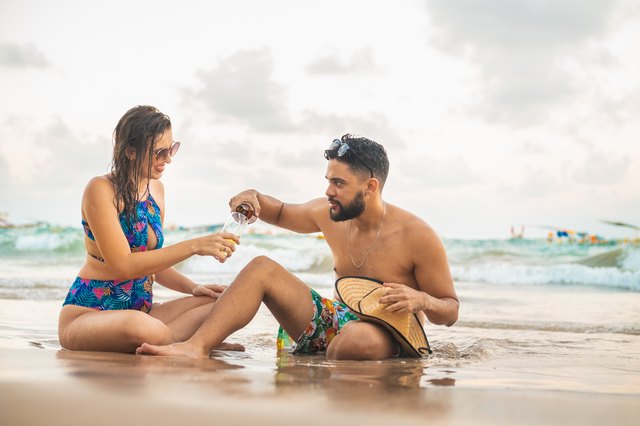 MesquitaFMS/E+/GettyImages
Adulting definitely has its ups and downs, and social media does not make it any easier. If you struggle to keep up with your day-to-day life, it can be difficult to be bombarded with millions of pieces of information each day, plus the expectations from friends and family for consistent interaction and updates. The whole thing is exhausting!
While social media platforms can be a great way to stay in touch with your core circle and gain new insights on current events and pop culture (gotta love those memes), during times of stress or even moments of complete standstill, it can be helpful to stay mindful of your social media usage. Consider reaching new heights while giving yourself some peace of mind with a social media cleanse.
Dare I Detox?
You may be saying to yourself, "It's the 21st century. Everyone including my grandmother and my dog is on social media. Should I really be deleting my social accounts?" Since the average person spends over five years of his lifetime on social media, there surely must be some benefits to taking a break from your favorite platforms for a few months.
Allow yourself to tune out that extra noise and instead opt for taking charge of your own self-care and improvement. You are bound to achieve more with this newfound free time.
No Need to Impress
Unfortunately, life is not all beaches, board shorts and brewskies. It requires a lot of discipline and self-awareness to take a big step back and realize that social media tends to be a highlight reel of your best moments. During your detox, there is no need to wow anyone but yourself. You can focus on yourself in the present moment and hold yourself accountable for simply living your best life, not maintaining an impressive feed.
Start a Side Hustle
This is the perfect time to take the energy that you put into social media and invest into your own self-development. If you feel like your friends are sick of hearing about your crazy business ideas, start that side hustle that you have been contemplating for the last few years. This is your moment to shine and immerse yourself fully in the passions and side projects that you've placed on the back burner.
Get Back to Your Hobbies
Do you love reading, sports or cooking but can't seem to find enough time in the day for it? It's time to call your bluff and get back to doing what you love. If you want to pick up some new hobbies, like model trains or parasailing (or both?), then this is your time, bud. Go for it, and most importantly, have some fun! You may even meet a few new, interesting people along the way.
Music to Boost Your Mood
Social media use, albeit a great tool for entertainment and social interaction, tends to increase insecurity and fear of missing out. If your go-to stress reliever is scrolling through your social media feeds, listen to your favorite tunes instead to let off some steam. You may surprise yourself with this more proactive approach, as music proves to lower anxiety and even boost your immune system.
Reintegrating a Realistic and Healthy Balance
After you figure out what type of balance you wish to maintain during your detox, you can start to reintroduce social media to your life however you so please. American adults spend more than 11 hours a day interacting with some type of media, and social media is certainly not going anywhere, but you can definitely strike a balance so that you can maintain a healthy mindset and continue to pursue the things that give you joy in your life.