How do you take your eggs? It's a common topic that pops up here at LEAFtv, the nutritional value and versatility of eggs are hard to beat. In partnership with Eggland's Best, we asked this question to our favorite food bloggers, and ended up with a few exclusive and delicious recipes that you can make at home. Below, Dzung Duong of Honeysuckle is whipping up an amazing (and unique!) shakshuka, take a look: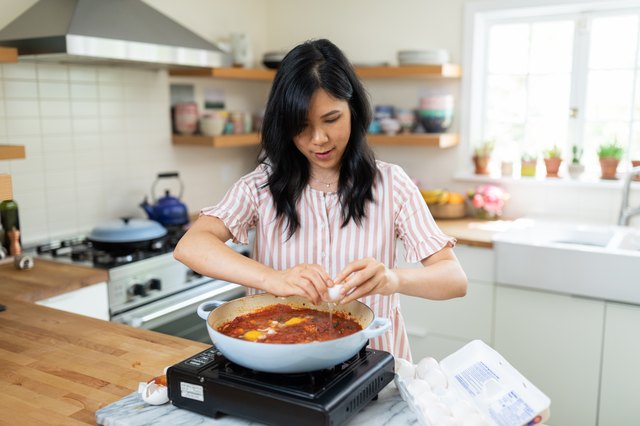 Shakshuka is a hearty Middle Eastern dish composed of eggs, poached in a rich sauce of tomatoes, peppers, spices, and onions. With fall vegetables coming into season, this dish is perfect for incorporating butternut squash and kale.
Eggland's Best eggs are great for this recipe because they contain 10x more Vitamin E and 6x more Vitamin D compared to ordinary eggs, making this a nutrient-packed dish!
Ingredients:
1/2 cup onion, chopped

1 cup butternut squash, cut into 1-inch chunks
1 cup curly kale, chopped
3 cloves garlic, minced
2 tbsp harissa
1 tbsp tomato paste
1 tsp cumin
1/2 tsp paprika
1 tsp kosher salt
1/3 cup rehydrated sun-dried tomatoes
2 cups crushed tomatoes
Drizzle of olive oil
4-5 Eggland's Best eggs
Chopped parsley, to garnish
Instructions:
In a hot cast iron skillet, add olive oil and sauté onions for 1 minute.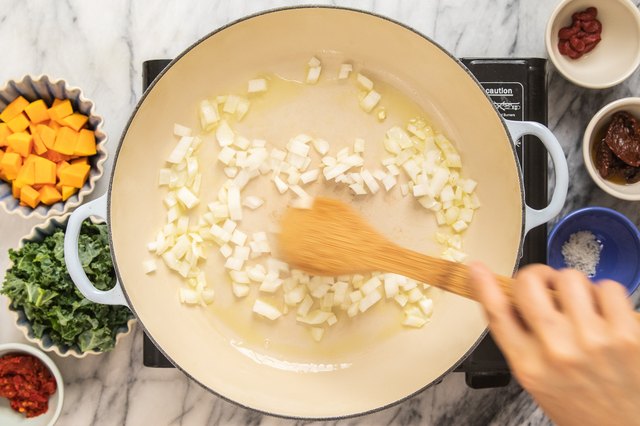 Next, add butternut squash, kale, garlic, harissa, tomato paste, cumin, paprika and kosher salt.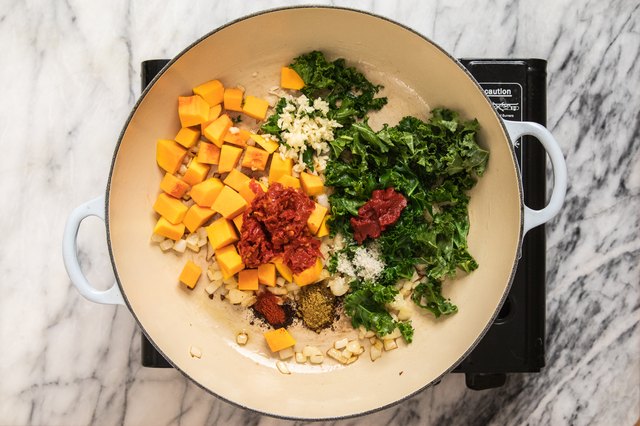 Continue cooking on low heat for 8-10 minutes until butternut squash is soft. Add sun-dried tomatoes and crushed tomatoes, continue simmering for 10 minutes.
Next, add small divots into the sauce and pour in Eggland's Best eggs.
To make soft and runny Eggland's Best eggs, turn the heat up to medium high and cover the pan. Cook for 2-3 minutes and remove once whites are opaque. To make firm eggs, simmer on medium-low heat for 6-8 minutes or until whites are opaque.
Garnish with chopped parsley. Enjoy!