How do you take your eggs? It's a common topic that pops up here at LEAFtv, the nutritional value and versatility of eggs are hard to beat. In partnership with Eggland's Best, we asked this question to our favorite food bloggers, and ended up with a few exclusive and delicious recipes that you can make at home. Below, Ali Rosen of Potluck with Ali is whipping up a yummy version of baked eggs, take a look: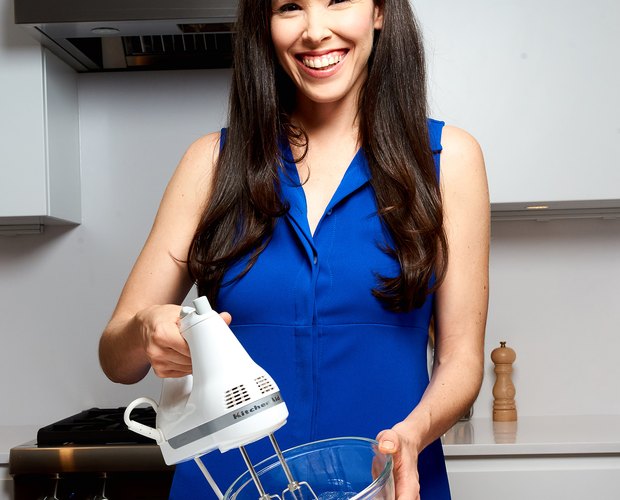 I am one of those people who has to start my day with eggs and I try to keep it simple. But when I'm entertaining it's a whole different story. You want to surprise and delight people with a recipe that makes them see the staple in a whole new light.
That's also why I prefer to use high-quality ingredients like Eggland's Best eggs. Eggland's Best eggs are more nutritious than ordinary eggs and arrive in grocery stores within 72 hours of being laid, so they are super fresh!
You also want to keep it as easy as possible for yourself. One of my favorite methods for cooking eggs is to bake them with avocados. The creamy avocado marries perfectly with a runny yolk and the presentation can't be beat. But to up the flavor I turn to two secret ingredients: sardines full richness and adobo for earthy spice.
Both are common pantry ingredients (you can find adobo most easily as the sauce that accompanies canned chipotle peppers) and they are inexpensive. And the result is a four ingredient dish that packs a punch for either a weekday change of pace or a brunch where you impress everyone who tastes it.
Ingredients (serves 2-4):
2 large avocados

1 2 oz can of sardines, drained
1 tbsp (or less) of adobo sauce (most easily from canned chipotles)
Dash of salt
4 Eggland's Best eggs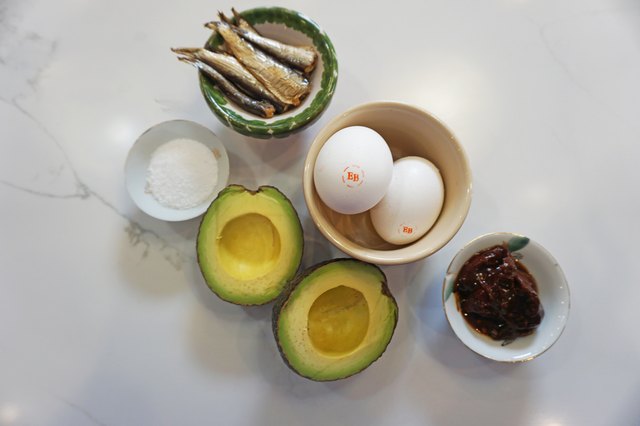 Instructions:
Preheat the oven to 400 degrees. Line a baking sheet with foil. Ball up some extra foil in the shape of an avocado to make a nest for the avocados to sit in later so they don't tip (you don't have to do this but it makes the whole recipe less messy).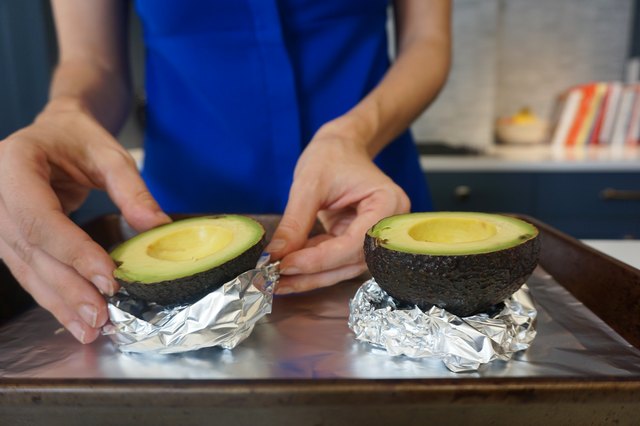 Cut the avocados in half and remove the pit. In all 4 avocado halves, scoop out enough avocado flesh to fit an egg- depending on the size of your eggs and avocado you want to take out a fair amount. In a bowl mash the sardines and the adobo sauce together. You can use less or more sauce depending on your desired level of spiciness. Spread a layer of the sardine mixture on the bottom of each avocado half. Add a dash of salt.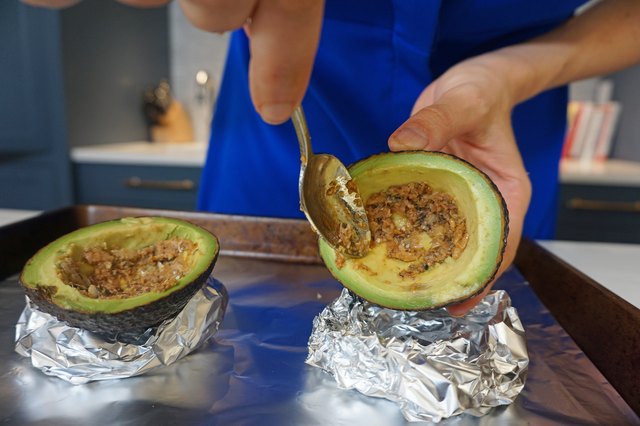 Crack your Eggland's Best eggs gently into a bowl. Spoon the yolk and then the white into the avocado (you can crack the egg directly into the avocado but the chances of making a mess – or your egg not quite fitting – is high!). Place into the nests on the baking sheet. Sprinkle more of the sardine mixture on top and another dash of salt. If you want more heat you can also drizzle a bit more adobo on top.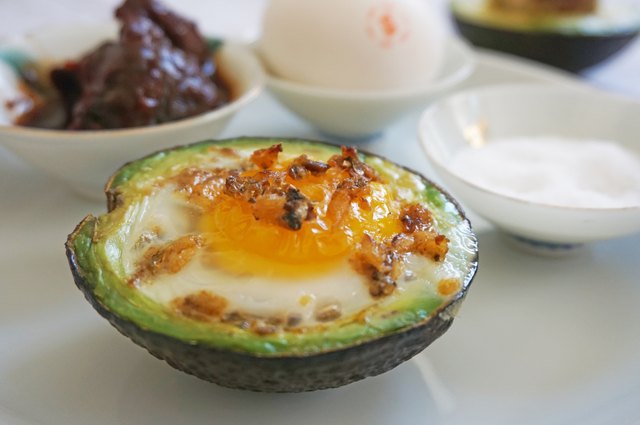 Place in the oven for 12 to 16 minutes. You want to check the Eggland's Best eggs on the earlier side because you want to make sure the egg is fully cooked but the yolk is still runny.
Remove from the oven and serve.