When the craving for a crunchy snack strikes, often times the only thing within reach is a bag of chips. And don't get me wrong, I love some kettle cooked salt and pepper chips every now and then, but have recently been searching for a healthier option. Knowing I was big bean lover and wanting a way to add some plant-based protein to my diet, it seemed like a good idea to bake chickpeas.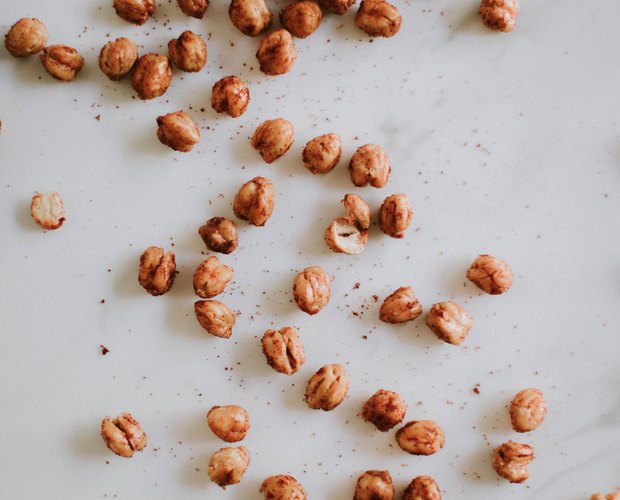 After doing a little bit of research, experimentation and referencing the Minimalist Baker, I found a formula that I absolutely love. It's crunchy and smokey and satisfies just as well as any oily bag of chips, only there's tons of protein and fiber.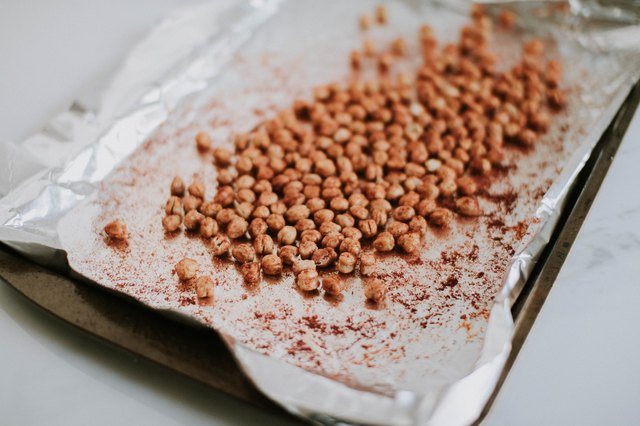 Ingredients
1 15 oz can chickpeas (garbanzo beans)
Avocado oil
Salt
Smoked paprika
Instructions
Drain and rinse chickpeas
Lay out paper towels and pour rinsed chickpeas onto it. Cover chickpeas with another layer of paper towels and gently roll around to dry them
Peel the skin off the chickpeas (this isn't 100% necessary, but helps the beans get crispier)
Dump chickpeas onto a foil lined baking sheet
Spray or pour enough avocado oil so each bean is lightly coated
Add salt
Rub chickpeas around in oil and salt to make sure they're thoroughly coated
Bake at 350 degrees for 50 minutes, shaking to rearrange chickpeas at 25 minutes
When chickpeas are done, pull out and add smoked paprika. Shake the pan to thoroughly coat.
And now you have a lovely, healthy and crunchy snack! I think the biggest trick to making sure they turn out crispy is peeling off the skins. It's kind of a pain, but worth it for the chickpeas to turn out super crunchy. I've made this recipe with the skins on and although some of the batch turned out crispy, with the skin off it's basically a guarantee.
I also recommend letting the chickpeas sit to cool and harden for a few minutes after pulling out of the oven and putting the smoked paprika on. They'll still be slightly soft fresh out of the oven.