When it comes to your cognitive health, you might have experienced "brain fog" one too many times. (Especially before your morning cup of java.) But, in general, the way you retain information and focus your attention often depends on how active your mind and the habits you're doing each day to promote sharper brain health.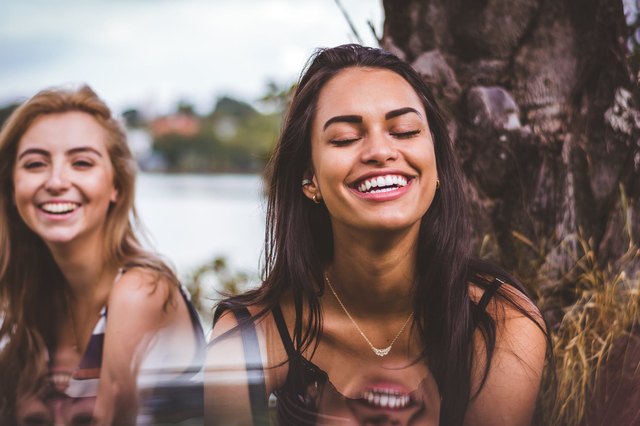 "All brains may change as we age, and mental capacity and function can be affected as well. But it's important to realize that developing cognitive changes is not set in stone. There are specific approaches that you can help you to prevent cognitive decline while maintaining brain function," explains Dr. Robert Glatter, MD, an assistant professor of emergency medicine at Northwell Health and attending emergency physician at Lenox Hill Hospital.
Here are a few hacks to keep your brain alive and well each day, so you can use it most efficiently and keep it young, despite your age.
Workout
"When we use our muscles, we are giving a boost to our mind. We know from animal studies that exercise helps to bring oxygen rich blood to areas of the brain that involve involve thinking and reasoning," he explains. That means, a run on the treadmill, a brisk wall, or a yoga class can all bring fresh blood to the brain to keep it fired up.
"It also helps to expand and develop new nerve cells, while also increasing the number of connections between different brain cells known as synapses," he says. "The end result is a brain that is more adaptive and efficient, with better performance observed in animals who age," he says.
"The other benefit is that exercise helps to not only lower blood pressure, stabilize blood sugar, reduce cholesterol, but also it aids in relieving emotional stress. In helping your brain, you're taking care of your heart," he says.
Play a Mind Game
It's okay to whip out sudoku or a crossword puzzle. "Research in humans and mice has established that engaging in mentally stimulating activities (reading, doing crossword puzzles, solving math problems) helps to promote formation of new synapses between nerve cells, and can even help the brain to develop new nerve cells," he says.
What's that mean, exactly? "This helps to ensure that there is a 'back up' of brain power," he says, which you can use throughout the day. "Activities such as painting, pottery, drawing, and sculpting which involve manual dexterity with creativity are especially helpful in promoting plasticity and increasing synaptic connections," he says.
You can also try "escape rooms" and IMAX video-type immersion, as well as VR-adventure games, all of which can promote creativity and stimulate the brain. "It's important, however, to use these in moderation, since sensory overload can occur, resulting in mental overstimulation," he cautions, so give yourself a cut-off point to maybe an hour or so.
Eat a Clean Diet
"Eating healthy is essential for maintaining a healthy mind. Eating a Mediterranean diet rich in fish, nuts, vegetables, fruits, and unsaturated oils (EVOO), with plant-based sources of proteins will reduce your risk for developing dementia and cognitive impairment," he says.
Untreated high blood pressure at middle age may increase risk for cognitive decline as we get older, so choosing clean foods can keep blood pressure balanced and avoid those sugar spikes. "Diabetes is also a known risk factor for developing dementia," he says, so you'll need to be vigilant on total carb and sugar count in the day, especially if it runs in your family.
Limit Substances
Ditch the cigs and alcohol binges. "Avoid tobacco and nicotine, as usage can lead to reduction in synaptic plasticity and growth of brain cells," he says. Plus, "minimize alcohol. Abusing alcohol excessively is a significant risk factor for developing dementia," he says.
You don't need to give it up completely, though. "If you do drink, I recommend no more than 2 drinks a day," he says.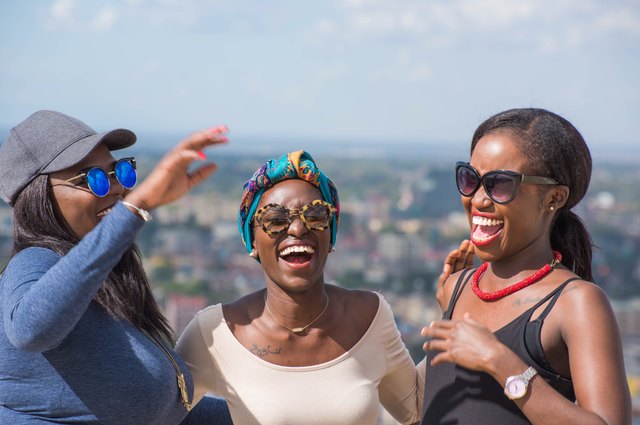 Be Around Others
Being around others can keep your brain active. "Stay social and maintain networks of friends. Maintaining strong social connections and ties has been linked to a lower risk for developing dementia," he says.
So, regularly get some dates on your calendar and stay in touch over phone and email, if that's more accessible.
Get Regular Sleep
Hit the hay early. "Maintain your emotional and mental health by getting at least 7 hours of sleep nightly. Sleep deprivation, anxiety, and depression adversely affect your emotional state and can make your brain age prematurely," he says.
Stick with a set schedule, and aim to get between 7 and 8 hours each night for optimal snooze time. Your brain needs this time to repair itself so you feel restored and awake come morning.