When it comes to trying a new class as a newbie, it's important to be safe, as doing improper form and not following the instructions can put you at risk of injury. Unfortunately, as a beginner, you probably just don't know what it is you're doing wrong. That's where the instructor comes in.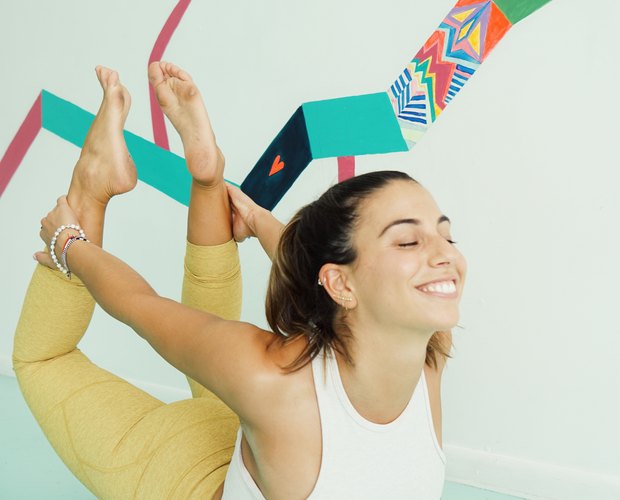 As a group fitness instructor and trainer, it's important to be vigilant of the room, taking note of how everyone is doing during the workout. If someone isn't doing a move properly, or he or she looks too fatigued or queasy, it could be a major red flag that an accident might happen. And, even if that person doesn't get injured, he or she could have a horrible class experience and might feel too insecure to come back again. People who are just starting out on the wellness path need to be eased into it.
Luckily, here are a few tips from a trainer on how to make sure everyone is having a great time in class and is out of harms way.
Tell Them It's OK to Take Breaks
"Listen to your body, if you need to recover before the rest of us, do so! It is your first class and we want you to be safe," says Astrid Swan, celebrity trainer and instructor at Barry's Bootcamp in Los Angeles, California. She likes to preface to people in class that's it's okay to slow down when needed or take a pause. Just because others are more advanced, it doesn't mean you need to push yourself to a limit that you're not comfortable with.
Speak to New People Before Class Starts
It's a good idea to check for new people beforehand and show up early for a quick chat. If the new people arrive during class, but you don't recognize their faces, you can then introduce yourself or express that it's okay to for new people to ask questions or seek help when needed.
"I try to show up to my class 15 minutes before it starts to familiarize myself with the class attendance. You can ask any of my clients that I keep tabs on everyone. I know about the knee that has been bothering them, new shoes being worn, coming off a cold, stressful day at work, etc. I also ask the front desk for the names of the new clients attending class," she says.
However, usually she can spot them. "I talk to each person and explain the workout, the expectation, the 'crazy' that will come out of me, etc. We were all once brand new and it is my job to make sure that you are comfortable in this uncomfortable situation," Swan says.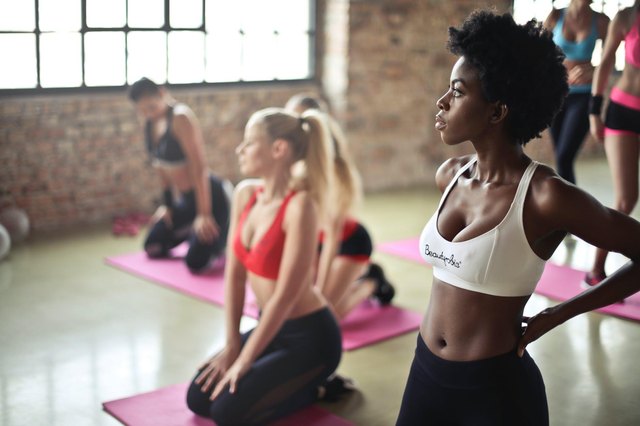 Recommend That New People Arrive Early
This can be noted on class registration forms, so new people will see the recommendation prior to attending through email or text. "I can not stress enough how important it is for new people to show up early! To walk into my class that is jam packed with loud music and a high intensity, you are thrown to the wolves," she says.
"Give me the opportunity to learn your name, find out what your current fitness regime is like (and it is totally okay if it is nothing!) and if you have anything that bothers you. I won't forget your name and I will check in with you for modifications and improvement as we continue training together," she says.
Constantly Scan the Room and Stand Center
As a trainer, you'll want to stand in the middle of the room or move around throughout the space, if possible. You'll need to look around at everyone performing the exercises, especially the newcomers, and pay attention to people's reflections in the mirrors.
"If you have ever trained with me, you know that I am a stickler for form. Nothing gets passed me, sometimes to the demise of my clients who were hoping to get a reprieve," she says. "When I am teaching a group class, I am constantly scanning the room and scanning each client from head to toe. I often position myself in the center of the room to make sure I have the best view and use the mirrors to help assist me," she says.
The takeaway? Welcome new people but make sure you give them adequate attention. You'll want to keep them safe and maybe even persuade them to become regulars!