If you're wondering which birth control method to choose from, you're in luck, because here's a guide to help you figure out the best one for your body's needs. Of course, with so many options, it seems pretty confusing. (How could it not?)
And, while you should still discuss these methods with your OB/GYN, here's a useful breakdown of different methods to help steer you on the right path.
Drosperinone: Yasmin/Yaz
If you're prone to acne, this might be a good one birth control to try. It's one of the least androgenic types of progesterone, so AKA, it's good for acne. The bad?
"This birth control has a diuretic like component to it, which means it will make you pee more often. If you have an underlying kidney problem or you don't drink enough water, this may not be the best method for you," says Dr. Sophia a Yen, founder of Pandiahealth.com.
What's more, if you have headaches (which are often caused by dehydration or made worse from dehydration), this might be problematic unless you're drinking enough water, she says.
Side effects include: mild nausea (especially when you first start taking this medicine), vomiting, bloating, stomach cramps, breast tenderness or swelling, nipple discharge, freckles or darkening of facial skin (melasma), increased hair growth, loss of scalp hair, and changes in weight or appetite, she says.
"It's best for people who can drink at least 8 glasses of water a day, who have really bad acne that haven't responded to other birth control pills, and those who do NOT have kidney problems or a family history of kidney problems," she says.
Norgestimate
Good news? This has the least amount of side effects and is one of the best for your skin, she says. "This is usually the baseline pill for many doctors, so it can be effective for most women," she says.
However, you might notice spotting, which might not occur with others. So, if that's a problem for you, find a different method.
Levonorgestrel
"This is best for women who would like to skip their periods, as these are the only ones that have 91 days of pills so you get 3 months worth of medicine at a time," she says. What's more, "it's the most economical one if you are trying to skip periods. $50 for 84 days vs. the standard $20-$25 for 21 days of medication," she explains.
Yet, it won't clear up your skin as well as norgestimate or drosperinone will, and after taking it, you may have nausea, diarrhea, or stomach pain. So, you might want to try this face mask leading up to your period to ward off breakouts, instead.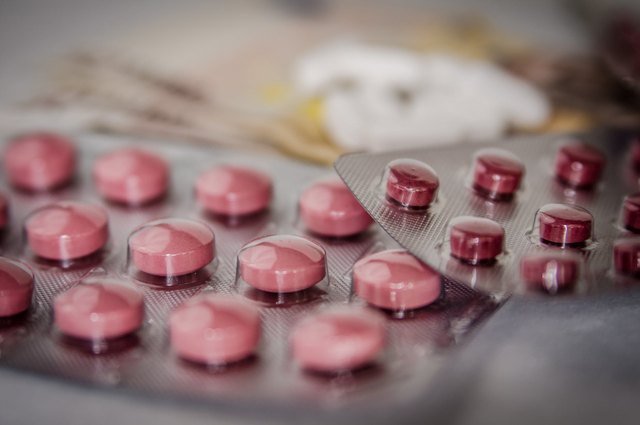 Norethindrone
To be totally honest, this is basically a last resort, as it has tons of side effects. Ugh. These include:
mild nausea, vomiting, bloating, and stomach cramps
breast pain, swelling, or tenderness
dizziness
freckles or darkening of facial skin
increased acne or hair growth
changes in weight
vaginal itching or discharge
skin itching or rash
Why might you go on it? "If you didn't do well on norgestimate and levonorgestrel, this is usually the 3rd birth control your doctor will test," she says.
Triphasic
This one uses differing hormonal levels each week. It's usually norgestimate (orthotricyclen, tri sprintec), she says. This is the hardest one to adjust to in the body, she says, so honestly, it's not a great option.
Who does it benefit? "No one. There's no reason for triphasic," she says. "It was originally made to mimic the regular cycle but mimicking the cycle when you are not trying to get pregnant is in a sense pointless," she says.
"However, if for some reason you can't tolerate a monophasic, then you can try this because on average it has lower progesterone compared to a similar monophasic," she explains.
IUD Copper
If you're ditching pills, you're likely taking an IUD. The good news? "Generally there are no effects to your weight and physical appearance," she says. It's best for people who can't take hormones or have clotting problems, she explains.
The downside? More bleeding and cramps. Yet, it works for 10-12 years, it's least expensive as an IUD, and there are no hormones. So, if you're worried about hormones in general, IUD-Coppers are your best bet.
IUD With Hormones
Or you can have an IUD with hormones, too. The pros? Your period is pretty light. "70% lose their periods, the rest get lighter," she says. It's actually the preferred birth control method! "It's the number one choice of most doctors for themselves currently," she says.
Side effects include acne and irregular bleeding, but it should get better over 3 months, she says. And, the IUD lasts for 5-7 yrs and is highly effective against pregnancy.
Looking to balance your hormones? Here are 5 food groups that might help.