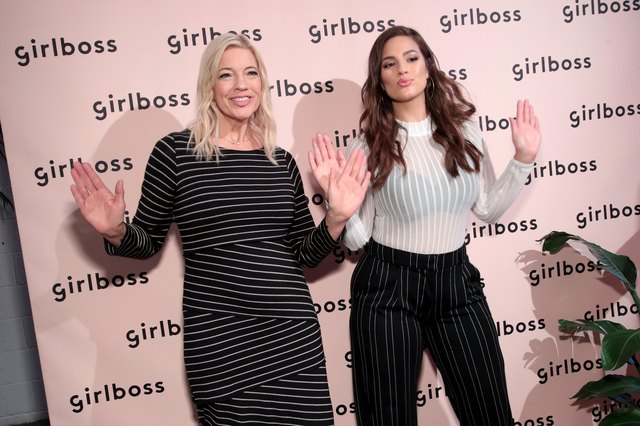 Cindy Ord/Getty Images Entertainment/GettyImages
Fearlessness and confidence (and good looks) run in the Graham family. In a campaign for her new collection with inclusive fashion brand Swimsuits For All, body positive model Ashley Graham poses alongside someone special: her 53-year-old mother, Linda Graham.
The video campaign, titled "Power of the Journey," features the mother-and-daughter duo looking luxurious in a variety of playful swimsuits and bikinis on the beaches of Agadir, Morocco.
"My mom has been my role model since childhood and has played a vital role in developing my confidence," Ashley shares in a press release. "She promoted body positivity in our household before it was a movement. Her feel-good attitude toward her own body has shaped my ability to remain positive and self-assured."
Though Linda looks like a natural swimsuit model in the video, shot by photographer Ben Watts, she revealed that last August was the first time she had donned a bikini in almost 30 years. The fun photo shoot intended for Ashley's Instagram followers ended up going viral and making headlines.
"It was fun because, when we were [in Bali] taking pictures in our pool, Ashley was giving me pointers and tips, and so when this opportunity showed up, it was like, 'OK, let's do this!'" she tells Vogue. "It was so comforting having her there, making me feel comfortable — it's funny how the tables have turned."
And helping women to feel comfortable and confident in their skin is exactly what Ashley hopes to achieve with the campaign, especially for women over 50.
"What I want is for women my mother's age to feel empowered and to know that they too can look just as hot in a one-piece, a two-piece or string bikini," she explains. "I believe that beauty is beyond age, race or size, and it's not a trend. At every stage of your life you can feel beautiful."
Inspiring body confidence has been a career-defining passion for the 30-year-old Ashley: She was one of the first two plus-size models to ever be featured in an issue of the Sports Illustrated Swimsuit Issue, and the first to appear on the cover. Last year she published a collection of essays called "A New Model: What Confidence, Beauty, and Power Really Look Like," in which she discusses body image through her personal experiences.
Back in 2016 when Ashley designed her first collection for Swimsuits For All, she told People, "No girl that I know that's my size has ever been able to find the perfect string bikini. So I made it for you."
Amen! Remember, a beach body is simply a body on the beach, so get out there and enjoy the sun — just like Ashley and Linda!
Read more: Ruby Rose, Kim Kardashian and 20 Other Celebs' Great Responses to Body Shaming
What Do YOU Think?
Do campaigns like "Power of the Journey" help you to feel more confident about your body? Which of Ashley's new swimsuits is your favorite? What kinds of representation do you think we need to see more of in the fashion world? Share in the comments section!