The white elephant gift exchange is a hoot at a holiday party. If you've never partaken, it's like secret Santa, only people can force you to trade gifts with them if they've got their eye on your prize. So if you end up unwrapping a real gem, better watch out.
Ideally, each person shops thoughtfully so all gifts are showstoppers and everyone wins. Here are some crowd-pleasing ideas to make sure you bring your gifting A-game—all $10 or less. And if every other present under the tree is a gag, you just might be able to swipe the one you brought and keep it for yourself. Not to undermine the giving spirit of the holidays—just sayin'.
Glass Whiskey Decanter with Wood Stopper
This decanter looks so damn handsome, it's almost unbelievable that it costs a whopping 10 bucks. Even if the recipient isn't a whiskey drinker, this can be used as a super chic water pitcher for the nightstand.
Astrophysics for People in a Hurry
Astrophysicist Neil deGrasse Tyson stole our hearts (and minds) in the miniseries Cosmos. Fans of stars and space (probably almost everyone you know) will be all about his mind-expanding yet easy-to-follow book that breaks down everything you need to know about black holes, quantum mechanics, extraterrestrial possibilities and more.
Pyrite
This shiny stone is definitely eye-catching; at first glance it might look like a gold nugget. While it's not worth nearly as much, it can help increase wealth. For crystal believers, it's the traditional stone for manifesting prosperity and good luck—two things just about everyone could use a little more of.
Mini Cast-Iron Skillet
A cast-iron skillet is a culinary staple that lasts practically forever. This little guy may be just big enough to fry an egg, but it's still high quality and handy for both the kitchen and the campfire.
Schmidt's Deodorant
Okay, so deodorant might seem like a gag gift, but this stuff is seriously amazing. Not only do Schmidt's deodorants actually work at keeping you smelling fresh, but the scents are so unique and fragrant (Jasmine Tea, Earth + Wood, Ylang-Ylang + Calendula and more, including holiday-inspired scents!). Probably one of the absolute most effective natural deodorants out there. And it truly is natural—the ingredients are purely arrowroot powder, baking soda, coconut oil, shea butter, candelilla wax and plant oils.
Airplants
These beautiful, exotic plants are a great way to breathe some life into a home without having a green thumb. They are so low maintenance—just spritz them with water when they look like they need a little extra moisture. Pick up this trio that comes in cute little sea-urchin planters.
Sheet Masks
Give the gift of gorgeous with a bundle of sheet masks. Peach Slices, created by Peach and Lily (a one-stop shop for all things K beauty) founder Alicia Yoon, offers an affordable selection of masks to shrink pores and clarify, brighten, calm, hydrate and firm skin. Pick four and you'll be right on budget. Buy them online or pop into CVS and pick 'em up en route to a holiday fete.
Palo Santo Sticks
Like sage, palo santo is burned to cleanse people and spaces of negative or stagnant energy—a ritual from indigenous cultures, known as smudging. Even your friend who gives the side eye to mysticism can get down with the sensual, woody fragrance.
Stainless Steel Portable Water Bottle
You can never have too many reusable water bottles—especially when there are so many elegant designs on the market. This sleek, stainless-steel beauty comes in several colors.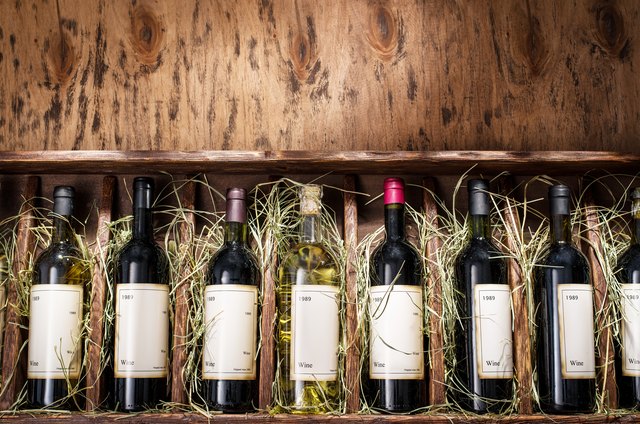 A Bottle of Wine
Can't go wrong with a nice bottle of vino. Ten buck chuck is usually pretty good quality and often versatile enough for everyday meals. For a nice, vibrant red look for Tempranillo. Try Cupcake Prosecco for a bright and yummy bubbly. Or, just pick the bottle with the coolest label, and most likely it'll be a very popular steal.